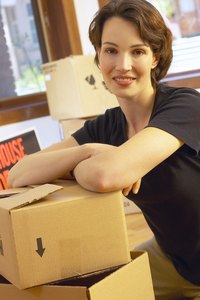 Rent assistance programs are available in just about every U.S. city. Knowing where to go and who to talk to saves time locating the right match. All rent assistance programs have specific requirements that must be met and may take time. However, emergency assistance programs are available to assist families and single mothers with children who face an immediate housing crisis and are without resources.
Call the local field office of the U.S. Department of Housing and Urban Development (HUD) and inquire about Section 8. Those who qualify for Section 8 use vouchers to assist in rent payments to private landlords.
Contact the United States Department of Agriculture (USDA) regarding rent assistance programs. The USDA, through its Rural Development Housing and Community Facilities Programs (HCFP), provides rental assistance to qualified low income, elderly and disabled tenants renting rural HCFP-approved nonprofit or limited profit properties.
Contact the local Housing Agency office or local HUD field office and ask for information about The Public Housing Program, one of the Federal Rent Assistance Programs. This program provides rent assistance to low-income families, elderly persons, and persons with disabilities
Phone your state government's general information number. Ask for contact information regarding state grant programs and agencies that help with rent assistance. Programs vary from state to state. State-financed elderly housing subsidy and rental assistance for low-income, elderly persons is available in many states.
Talk with your county housing offices regarding rental assistance programs. Ask about requirements with the Homelessness Prevention and Rapid Re-Housing Program (HPRP). Financial assistance, including rent payments, is provided for households at risk of homelessness. The requirements for this grant program vary from state to state.
Visit local government offices. Request information about local rent assistance programs and non-profit organizations. Ask about local community action agencies available to help those in need of financial assistance.
Seek out faith-based and private charities offering rental assistance. Local government offices typically have the contact information for these groups.