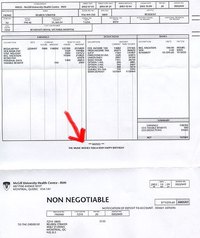 Professional bookkeeping is essential to running an organized and successful business. Creating professional payroll checks is one way to ensure that your business runs smoothly and your employees are accurately compensated each pay period. Whether you're using checks drawn from your business account, or a computer generate program to print out your checks, the information on this page will help you put everything in order.
Things You'll Need
Business bank account
Payroll ledger
Checks
Office management software
Purchase checks from your bank to use for payroll. You will need to input and maintain your own ledger each pay period, and hand write each individual check. Only the most basic information is written on these types of checks, such as the company name, employee name, the date and the employee's earnings. This method is not recommended for larger companies.
Download an office software program like Microsoft Office Manager, for example, and input all of your payroll bookkeeping data. Use your employees' W-4 form to determine how much federal tax to withhold. You will also need to ensure you are withholding social security, local and state taxes, as well as any 401-K and insurance payments as well.
Double-check all figures, never relying on the computer to configure things for you. These types of programs will allow you to save important data, like individual employee information for easier repeat transactions.
Print out payroll checks and inspect them all for accuracy. From time to time you might have an unknown printer error, and you don't want any of your employees to have their paycheck delayed. Fix any errors you discover and reprint the check. Be sure to void mistake checks to avoid having them accidentally cashed.
Personalize your checks with your business information to help advertise your business and services. Consider also including your logo or slogan beneath the address and phone number of your business.