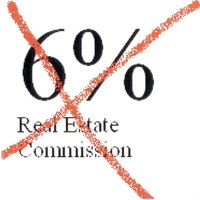 Using a flat fee MLS listing service provided by a real estate listing in your area could save you a significant amount of money as the flat fee MLS listing will generally cost around less than $1,000 whereas a typical listing agent will charge a set percentage of the sales price, usually around 5%. The commission paid to sell your home will be substantially higher than if you sell it yourself (FSBO) using just a flat fee MLS listing. You will have more work to do yourself that typical selling agents offer such as representing yourself as well as lining up the applicable services to close the transaction. If you sell your home FSBO then you might even be able to save commission on a buyer's agent or lower the sales price to make a timelier sale. If saving money on the sell is worth it to you then this is how it's done.
Make a list of your home's features, statistics, and general information. This information will be used to describe your property in detail on the Multiple Listing Service (MLS) which realtors have access to. Flat Fee MLS services only including listing your property so you will have to prepare the listing yourself. The more information you gather the easier it will be to sell your home.
Check your local phone book or simply do a web search for local realtors who offer flat fee MLS listing services. You can find them many on the web in your area by simply searching for "flat fee MLS" + "your city".
Make a list of the perspective realtors that will provide flat fee MLS services. Some will charge more that others so you will have to decide which listing agent is best for you. More expensive flat fee MLS services might include limited agent services whereas lower cost listing agents might offer no additional services at all. Shopping around will help you select the right agent to help you sell your home for the right price.
List your home for sale in the MLS through your chosen flat fee seller's agent.
Once your property is listed in your local MLS you will have to sell your home as a normal FSBO seller would. This includes doing the marketing and showing of your property as well as the organization of all the paperwork.
Once you find a buyer for your home you will owe the selling agent nothing as the compensation was paid upfront for the flat fee MLS listing services. You will however have to pay the buyer's agent commissions on the sale if the eventual buyer has one.