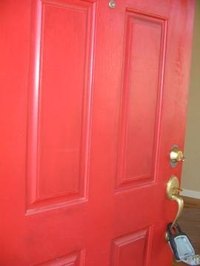 Bank-owned properties are commonly referred to as REO properties, which stands for "real estate owned." It is easy to find current lists of these properties if you know where to look. Numerous commercial services are eager to sell you the information, but why pay for it when you can get current information from the banks?
Although commercial websites that aggregate REO properties and offer them to investors for a monthly subscription appear to reduce your work, the information many of them provide is often dated. When searching for good deals in bank-owned properties, the delay of a day or two can prevent you from being a successful buyer. There are three sources of fresh information: 1) bank and mortgage lender websites, 2) the websites of real estate brokers who list properties for the banks, and 3) contacts who have inside information.
You can save a lot of time otherwise spent on a search engine by locating lists of bank and mortgage lender websites. The web page lists at BiggerPockets.com and MarketplaceLists.com are a good place to start. If you are looking for a specific bank, do a search for the name of the bank and add "REO" after the name. Government-owned properties can be found at the individual agency sites (VA, FannieMae, HUD) or at HomeSales.gov.
The terms used by various banks or lenders to designate their REO properties may vary bank to bank. Some may call them "properties available," while others call them "bank-owned" properties. They are all the same thing. If you are exploring a bank website from its homepage, be prepared to see the tab to the REO page labeled something other than REO properties.
Once you have located the page with the bank's REO listings, you will often be able to search by location, property type, price, square footage, and number of bedrooms and baths. Depending on the bank, listings may change daily, weekly or monthly. Real estate brokers are often assigned as the agent for a property, so the broker, not the bank, will be your point of contact.
You can also search your local multilist for "bank properties, HUD homes, VA homes or REOs." The best bargains go under contract quickly. Be prepared to act immediately to perform a quick inspection of the property, do a quick valuation and have your financing in place so you can submit your offer. Bank properties may also be auctioned by local companies or through large auctioneers like Williams and Williams or Hudson and Marshall.