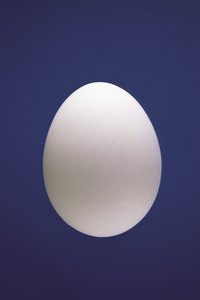 If suffer from blemishes or have oily or combination skin, skip the expensive drug store remedies. Instead, give yourself an egg white facial. Egg white facials are a natural remedy that may help clear your skin and save you money as well.
Things You'll Need
Wash your face thoroughly. Make sure your skin is free of all makeup. If you have long hair, you will want to tie it back.
Crack your egg open. Separate the yolk into one bowl and the egg white in the other bowl. You can use the egg yolk later for cooking or throw it out. Beat the egg white with a fork.
Dip your cotton ball into the egg white. Smooth a thick layer of the egg white on your face. Let it dry.
Wash the egg off your face after about 15 minutes.