You've purchased your embroidery machine, stitched several projects, become comfortable with the process and now you're ready to digitize your own embroidery designs. The cost of digitizing applications ranges between $100 and $8,000, and the more you pay, the more capabilities the software provides. As a mid-range example, PE-Design Lite is the digitizing application used in this article for photo illustrations and steps to digitize embroidery designs. If you choose another digitizing application, the steps will be very similar.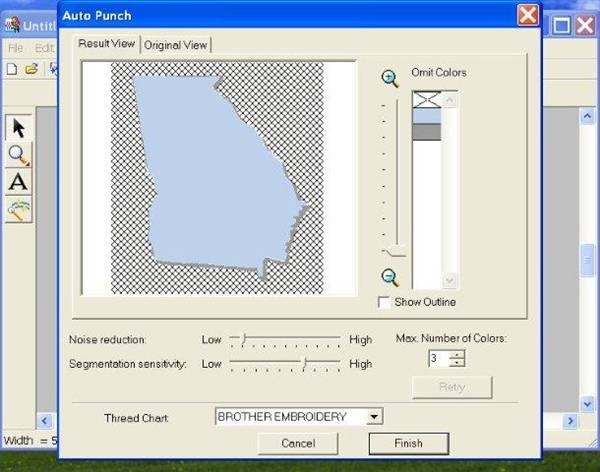 (Photos and screenshots by Sherry Snider)
Things You'll Need
Computer

Card reader/writer
Embroidery Machine

Digitizing software
Step 1
Open your digitizing software to load or create your design. You can load/open an existing digitized embroidery file or start your own from scratch. To load an existing image file, drag-and-drop the file into the hoop area on the screen or go to the File menu and select Open to browse to the file you want.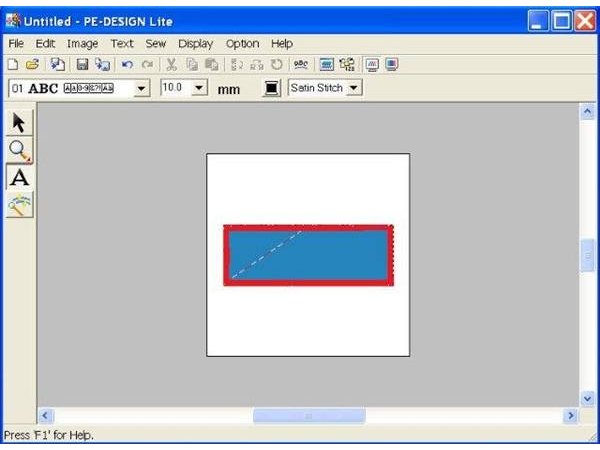 Step 2
With the file opened, you can add text, adjust alignment, sizes, colors, stitch type (satin or fill stitch) and customize to your liking.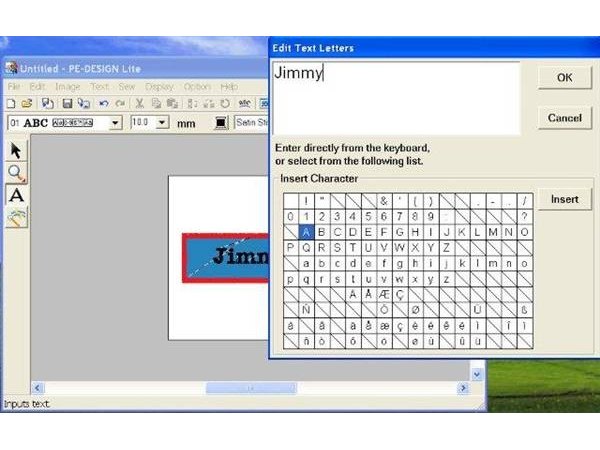 Step 3
If you are using an existing file and tweaking it doesn't produce the results you want, you may need to open and digitize an image file (bmp) to create a digitized embroidery file. Drag-and-drop or browse to select the image file (bmp) you would like to digitize for embroidery. Size and place the image. With the image selected, click the Auto Punch digitizing wizard button (or similar tool in other applications).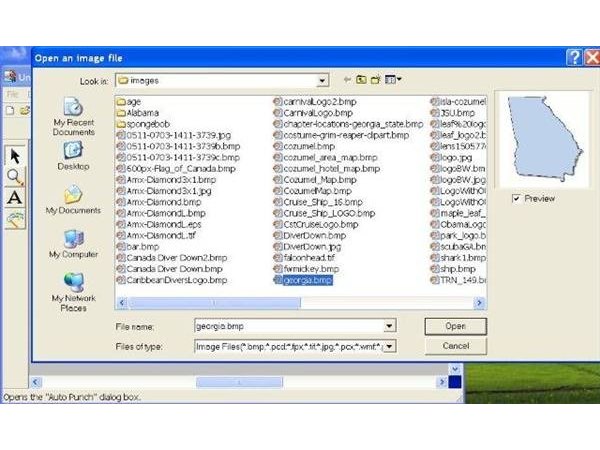 Step 4
Once the Auto Punch wizard has established some basic characteristics of size, colors, number of colors, fill stitches or blank areas, and weighting issues, you may tweak and preview adjustments until you see the digitization results you like. Click Finish when you are satisfied with the results.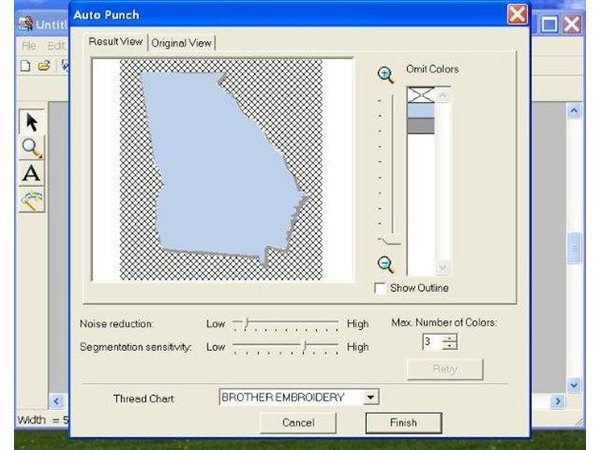 Step 5
With the image digitized, you can add text, embellish, change colors, stitches, stitch order and preview the results in 3D. When your digitized embroidery file is complete, save the file.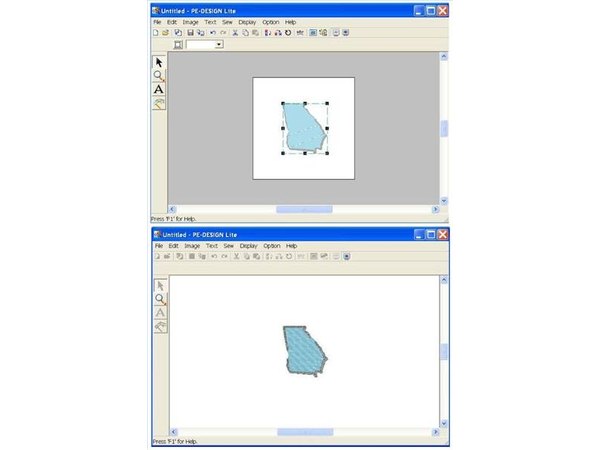 Step 6
Write your digitized embroidery file to your embroidery machine's card and you've digitized your embroidery design, ready to stitch.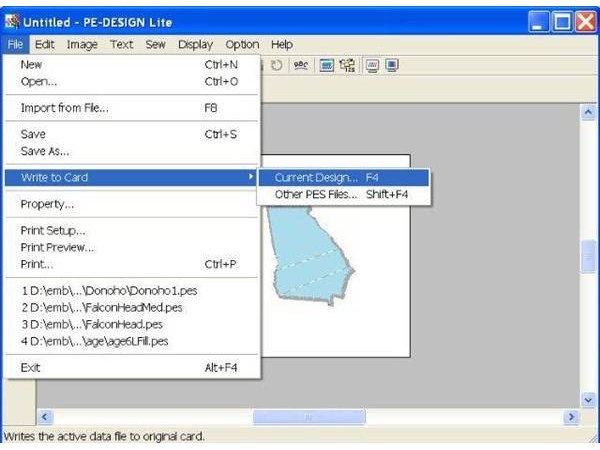 Tips & Warnings
With your embroidery machine and the card reader/writer, some software is usually included. This may be enough if you're content with the software capabilities. If you want more capabilities and more control, you'll want a full-blown, dedicated digitizing software application. There are many available specifically designed for your embroidery machine and others that function universally for multiple embroidery machines.
Promoted By Zergnet