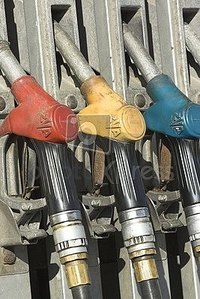 With the cost of gasoline on the rise and the economy on the downfall frugal living is something to think about. Did you know that it is possible to get free tanks of gasoline?
Go to your local supermarket and look to see if they have a bonus card that allows you to earn points for free gas. Try searching for a grocery store that does this if your local one does not. It might just pay off. You may end up with more than one free tank of gasoline.
Review the store flyer for fuel perks. Your grocery store may offer ten cents in free gas for every fifty dollar purchase. They may also offer items that if you buy so many you can get up to forty cents off a gallon just for buying those items.
After you have figured out which items are the main gas point items for the week, pick the one that cost the least and find coupons for it, by searching the internet or newspapers. Pick the cheapest and non perishable items and stock up.
If your gas tank does not hold enough gas then get gas cans to fill at the same time you go to pump your gas. You may have a twelve gallon tank and your supermarket - gas station allows you get up to 30 gallons of free gas. Purchased several 5 gallon gas jugs to fill to make sure that you get all the free gasoline that you are entitled to.