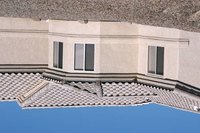 Before you can search for short sales, it is important to understand what they are and how they work. A short sale is when the seller is selling the property for less than the outstanding balance of the loan. The lender must agree to the short sale. But, this is where it gets a little tricky. When the property is offered for a short sale, the lender has only agreed to consider a short sale. Typically there is no written agreement in place to allow the short sale. Only after an offer has been made and accepted by the seller does the lender become officially involved and give the approval for the short sale. Because of this, lenders are not in the business of listing short sales, as the real estate in question is still considered the property of the homeowner.
Contact a loss mitigation company. A loss mitigation company, which can be employed by the seller to help facilitate a short sale, might be a source for short sale listings. Contact your attorney for information on reputable loss mitigation companies in your area.
Contact a Realtor in the area you are searching. A homeowner will often list the short sale with a local Realtor. If the seller is going through a private loss mitigation company, the loss mitigation company will often contact a local Realtor to list the property for the seller. Tell the Realtor you are looking for a short sale. A qualified Realtor should be able to search his or her local multiple listing service for short sale listings. To locate a Realtor in your area, go to the link in Resources.
Stop by a real estate office and ask if they have a list of local short sale properties. Since short sales and foreclosure properties attract the interest of potential buyers, real estate offices often prepare lists of available foreclosure and short sale properties, which are listed in their local multiple listing service.
Listen to people discuss their problems and the difficulties of their neighbors. During tough economic times people are often willing to share that they are having problems, or the financial woes of their neighbors. Perhaps someone they know needs to leave the area because of a job, and is unable to sell their house because they are upside down in their loan. Go directly to the potential seller and see if they or their lender will consider a short sale.