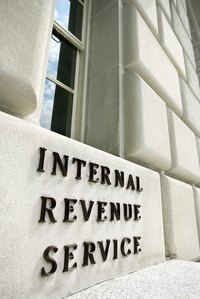 Businesses and other organizations need to obtain Employer Identification Numbers (EIN) from the Internal Revenue Service. You can file for an EIN online, over the phone, by fax and by mail.
The easiest way to apply for an EIN is to file online at the IRS website. Once you complete the application and the IRS verifies your information, you can begin using the EIN immediately. In order to use the online application, you'll need a Social Security number or Taxpayer Identification number.
You also can obtain an EIN immediately by using the IRS toll-free application line, 800-829-4933. The line is open 7 a.m. to 10 p.m. local time, Monday through Friday.
You can apply for an EIN by fax to your state's fax number once you have downloaded and completed the Form SS-4 pdf, available on the IRS website. If you provide your fax number, the IRS will fax your EIN to you within four business days.
You also can apply for an EIN via mail. Fill out Form SS-4 and mail it to the IRS. The process takes about four weeks.