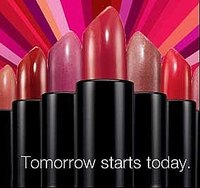 I started selling Avon many years ago. Over the years I have found different ways to increase my sales. They are as follows:
First things first. Try ordering samples, and if samples are on sale in the What's New book for an upcoming item, order them while on sale. Then add samples in with every book and order that you get out to your customers.

Order extra books, and get them out to new people!!! The more books you have out the more orders you get!
Add an extra book with the regular brochure: for example one of the smaller flyers such as mark, outlet, or beauty on a budget. These have many excellent deals in them as well.

Offer a promotion. Do you really want to boost your orders? Offer something free with any order over $10, such as a shower gel or a footworks cream (these are typically a better deal for you if they are set at no limit in the what's new book).
Offer a discount on each order, possibly order an additional 10% off any order placed by the book deadline! Everyone loves a deal!!!
The final increase your sales idea that I have in this article is to have a fundraiser. Contact your district sales manager, and set up a fundraiser with a local school, church, or other organization! For more fundraising information, look into it on youravon.com under the earning opportunities tab.
Good luck in your quest to increase your sales!!!