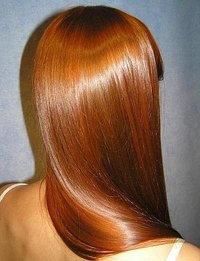 Between dying, blow drying, styling, and various other torturous things we do to our hair, it's easy for it to become dry, brittle, unruly and just plain frustrating. Even deep conditioners can contain ingredients that can deplete your hair's natrual moisturizers and defenses. Essential oils are an extremely effective and natural way to reverse the effects of daily styling routines to help you hair feel soft, feminine and manageable.
Things You'll Need
Rosemary essential oil
Peppermint essential oil
Rose essential oil
Natural boar bristle paddle brush
To Prepare: Comb through dry, unwashed hair to remove any tangles, working from the ends upwards to the scalp. This will allow the oils to distribute more evenly.
To begin, put 2-3 drops Peppermint essential oil onto you fingertips and work into your scalp using medium pressure. Massage all over you scalp for 60-90 seconds. The peppermint oil will stimulate the scalp, and provide a nice soothing cool feeling.
Using the paddle brush, put 5 drops of Rosemary essential oil and 2 drops Rose essential oil on the pad of the brush. Like with the pre-combing, brush through your hair, working from the ends and making your way to the scalp. The ends of your hair will typically absorb more, and that is normal.
Once you have gone over all of our hair, run your fingers through to make sure there aren't any spots that you missed. It's important to evenly disperse the oil throughout the hair.
Continue brushing through the hair, but now work from the scalp downwards, using light pressure on your scalp to work the peppermint oil down the shaft of your hair. The pressure of the bristles will also aid in stimulating the hair follicles, which can contribute to healthy and well moisturized hair. Brush for anywhere from 2-10 minutes.
Once you have brushed for as long as you want, either rinse the oils out with a gentle(preferably natural and chemical-free) shampoo & conditioner, or, if you can, put a night cap over your hair and allow the oils to work throughout the night as you sleep. Wash out when you wake.