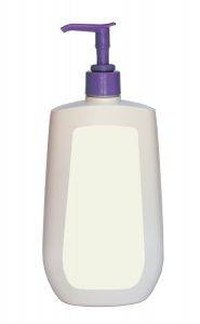 Make skin lotion using only a few simple ingredients. This lotion is especially good for dry and severely chapped skin, although all skin types may use it freely. This recipe makes approximately 12 1-tbsp. treatments of skin lotion, and it can be used as an overnight hand and foot cream, if necessary.
Things You'll Need
Coconut oil
Small sauce pan or double boiler
Sweet almond oil
Cocoa butter
Essential oil (optional)
Low tub or jar, or lotion bottle
Labels
Warm ¼ cup of coconut oil in a small sauce pan or double boiler on low heat for 5 to 10 minutes. The oil should be warm, but not hot. Alternatively, you can place it in a microwave-safe dish and microwave for one to three minutes or until warm.
Add ½ cup of sweet almond oil and ½ tbsp. of cocoa butter to the warmed coconut oil. Heat the mixture gently on low temperature until the cocoa butter has melted completely.
Remove the mixture from the heat and allow it to cool slightly. Beat vigorously with a wire whisk, and then allow the mixture to cool a bit more.
Add three to five drops of essential oil if desired. Beat again with the whisk until the oil is evenly distributed and the skin lotion is cool and creamy.
Transfer the skin lotion to a low tub or jar, or a lotion pump bottle. Label the jar with the contents and the date. Store the skin lotion in a cool dry place where it will keep for 30 days. Refrigerate, and it will keep for up to 60 days.