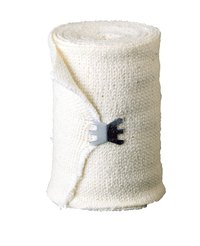 Flexible spending accounts (FSAs) let your employer set aside part of your salary so you can use it to pay for health expenses that your health insurance does not cover. The money in your FSA account is exempt from federal income tax, so you save the percentage corresponding to your federal income tax bracket for each eligible item you purchase. FSAs are managed by benefits administrators who reimburse you from your account after they confirm the eligibility of your purchases. As of 2011, you need a doctor's prescription for FSA reimbursement of over-the-counter purchases.
Things You'll Need
Prescription for over-the-counter medication
Receipts for eligible purchases
Reimbursement form from your insurance or benefits administrator
Check with your benefits administrator or with an official guide to FSA benefits to make sure the device, equipment or medication you are purchasing is eligible for reimbursement. The company that administers your plan should provide you with an official guide.
Obtain a prescription from your doctor if you want to purchase one of the non-prescription medications that are eligible for FSA coverage.
Purchase the item you need and save your receipt as well as your doctor's prescription. Make sure the receipt includes the merchant's name and your date of purchase, the name of the item and the amount paid. Credit card receipts that only show the amount paid are not acceptable for FSA reimbursement.
Obtain a reimbursement form from your benefits administrator. Fill it out, sign it, attach your receipt, and mail it in to the address specified on the form.
Wait for a reimbursement check or direct bank account deposit to arrive. Contact your benefits administrator if it does not arrive within 30 days.