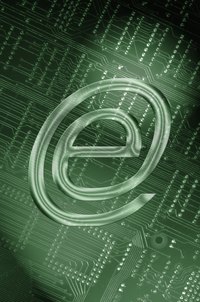 Media email addresses can sometimes be difficult to locate but a little effort can pay off with free publicity for yourself, your business or your organization. To get publicity, you need to get your story in front of the right media contacts: editors, producers and journalists who cover stories like yours. The best way to contact media used to be via postal mail or fax and sometimes phone pitches. The preferred method now for most reporters is email.
Target the correct media outlet. You probably would not pitch a story about senior citizens to an alternative rock radio station. Choose the media that will have an interest in your story.
Go to the web site for each media outlet. Most have a "Contact Us" page, but do not send your story idea to a general contact email address.
Look for an editor, producer or reporter and find his email address. Often, you will find it on a profile page for the person or on a page with a story that person did. Tip: You may have greater success contacting an editor or producer than a reporter.
Try using the organization's default email structure, if you can't find an email address for a specific person. Most companies use a standard format for employee email addresses. For example, it might be first.last@media.com or firstlast@media.com or firstinitallast@media.com. If you want to reach reporter Joe Johnson, but can't find his email address, see what the structure is for other employees there. Then, use that structure for Joe. If the addresses you found were first.last@media.com, try joe.johnson@media.com.
Buy a list of media contacts, if necessary. If you want to reach many media outlets or can't find contacts for the ones you want, buying a list might be the best alternative (see Resources).