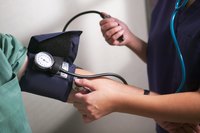 More than 2.3 million people living in New York state had no health insurance in 2011, according to the U.S. Census Bureau. That's down from 2010, but it is still more than 12 percent of the population of the Empire State. Free clinics are available in New York City and elsewhere around the state.
Check the National Association of Free Clinics' online database to see if there are free clinics in your area of New York.
Check the Health Resources and Services Administration's list of clinics that offer free health care. The list is made up of clinics in the Hill-Burton Program. These facilities have agreed to offer free or reduced-fee care in exchange for federal grants or loans. For help, call 1-800-638-0742.
Contact the New York State Department of Health for free coverage for children, through Children's Medicaid and Child Health Plus. Such care is available from providers throughout the state. Call 1-800-698-4KIDS, or 1-877-898-5849 for the hearing impaired.
Contact nongovernmental resources for lists of free clinics in New York City and the state, such as NeedyMeds and NYU Langone Medical Center.
Contact the Institute for Family Health, which operates two free clinics for the uninsured, the New York City Free Clinic in Manhattan and the ECHO Free Clinic in the Bronx. These clinics offer comprehensive care and social work services and are operated with students from the New York University medical school and Yeshiva University's Albert Einstein College of Medicine. The Women's Health Free Clinic is operated at the Manhattan site. Both clinics are open early in the day on Saturdays.
New York City Free Clinic 16 E. 16th St. New York, NY 212-206-5200 nycfreeclinic.med.nyu.edu
ECHO Free Clinic Walton Family Health Center 1894 Walton Ave. Bronx, NY 718-583-3060 or 1-800-836-1316 einstein.yu.edu/students/clubs/echo/
Contact the New York City Department of Health and Mental Hygiene for free testing and treatment referral for a sexually a transmitted disease.
Contact your local social services department for more information or resources, if needed. The contact information is available through the New York State Department of Health.