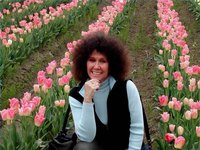 Catalogs have always held a special fascination for shoppers. Not only do they allow your customers to browse for and purchase merchandise from the comfort of home, but they also cut down on time spent wandering aisles looking for apparel that you may not even carry. Here's what you need to know to get started in designing a catalog yourself.
Things You'll Need
Computer
Website
Digital camera
Photo software program
Merchandise (clothing)
Models (optional)
Mannequins (optional)
Determine whether your catalog will be available in print, online or both. Unless you have enough capital on hand to pay for printing, binding and distributing to new and existing customers, you are probably better off designing a catalog that shoppers can access electronically. An online catalog can be available at all times, you can update the content and prices easily, and you can display as much clothing as you'd like on each online "page."
Decide on your catalog's overall look. Whether you run a home-based business selling custom designs you create yourself or a shop that sells clothing produced by someone else, embrace consistency in your layout, color, font and tone (e.g., classic, whimsical or vintage). This depends, of course, on the style of merchandise and the audience you intend to attract. You should present a young women's sportswear line, for instance, in a much different way than a catalog that showcases Victorian evening gowns.
Study other catalogs. Note the layouts that are the most appealing and show off the merchandise to best advantage. Pay particular attention to the backgrounds (e.g., nature, architecture, streets) and whether they are a distraction or an enhancement. Also note the various props that appear in catalog advertising. For instance, would you be more likely to buy a winter robe if the model had a cute puppy on her lap in front of a fire? Please see "Resources" for more ideas and tips for innovative layouts.
Decide whether you want to display your merchandise on live models, mannequins or hangers. Unless they're friends or family, models willl probably expect payment for their time. Plus, if they're not people your customers can relate to (i.e., gorgeous 6-feet-tall women who wear a size "0"), customers may shy away from a purchase because they think they could never look that spectacular. While mannequins generally represent a somewhat normal physique, they're not exactly compelling personalities. As for hangers, envisioning how an outfit will drape on a human body can be difficult if the material is just hanging straight.
Experiment with creative ways to display your merchandise. For instance, try draping your clothing over pieces of furniture, or lay it on a a solid sheet on the ground and photograph from atop a ladder. If you're a good sketch artist, do pen-and-ink or watercolor renderings.
Use a high-quality digital camera so that you can upload the images to your computer. Take multiple shots of each item so you'll have variety to choose from. Use photo-editing software to crop your pictures, pump up the color or incorporate special effects such as a collage. Try displaying your merchandise against an exotic backdrop--for instance, a vacation photo.
Strive for balance between pictures and the amount of text. Eschew clutter!