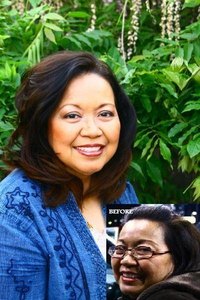 If you have yet to find a cream or serum that fades age spots to your satisfaction, don't despair. A few tweaks in your makeup regimen will not only cover your age spots, but also give you better looking skin. With the technique listed here, you may end up using fewer products than you did with your old routine as well. Practice this method even if you have nowhere special to go. You will get natural-looking coverage and an even complexion that looks stunning regardless of the occasion.
Things You'll Need
Oil-free moisturizer
Facial tissue
Makeup primer
Kabuki brush
Mineral powder foundation
Makeup wedge
Concealer brush
Large fluffy brush
Mineral veil or translucent powder
Powderless oil-blotting sheets
Apply oil-free moisturizer on a clean face. Allow to absorb for about 5 minutes. If your skin still feels somewhat greasy after the allotted time, press a facial tissue all over your face to lift away excess product. Squirt a pinch of makeup primer onto your palm. Apply this to the center of your face outwards. Now you have created a smooth canvas for your makeup.
Swirl a kabuki brush in a pinch of mineral powder foundation. Tap off excess before buffing the product into the center of your face outwards. Mineral powder foundation creates a flawless base that covers imperfections more than most everyday foundations. Many mineral powder foundations contain a natural sunscreen as well; check the labels of the ones you're most interested in before you finalize your purchase. Blend away any demarcation lines with the kabuki brush. If any stubborn lines remain, go over them with a makeup wedge. This is the basic application technique (see Resources for more).
Dip a concealer brush in mineral powder foundation. Tap off excess. Stipple the foundation onto the areas or age spots that still need camouflaging. Because mineral powder foundation can deliver medium to heavy coverage depending on how much you apply, you don't need a separate concealer for the job. To make mineral powder foundation stick when covering age spots, you may even apply it with a damp concealer brush. Lightly press on any hard edges in your application with the makeup wedge for a seamless appearance.
Set your foundation with a large fluffy brush dipped in either mineral veil or translucent powder. When your face gets oily later in the day, lift away the shine by pressing powderless oil-blotting sheets onto your face rather than using a pressed powder, which may give you a cakey-looking complexion as you are adding more product to your skin. Apply the rest of your makeup as usual.