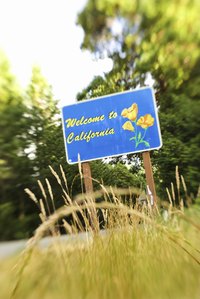 California's Franchise Tax Board, or FTB, provides two free online filing services that could help you meet the April 15 filing deadline for state income taxes. However, you must meet the state's qualifications for using those services, such as falling below the maximum adjusted gross income and having an appropriate number income sources. If you have more than the standard deductions, income from sources other than wages or more than five dependents, you can file free with a private filing service.
Preparation
Choose a free filing service. California's Franchise Tax Board, or FTB, provides links to free online filing options from its website. Included are two state-run programs -- ReadyReturn and CalFile -- and numerous free e-filing services offered by private companies.
Review the requirements of each service to determine the most appropriate for you. For example, CalFile requirements limit the federal adjusted income amount of the filer, whereas many private services will file your income tax free, regardless of the income amount. ReadyReturn requires filers are either single or head of household with only one source of income. Requirements are available at the websites of the private companies and the FTB.
Determine whether a private company is more appropriate for your needs. Read the requirements of private companies thoroughly before choosing one. You will need to file your federal taxes for free first, then your state taxes to receive the free state filing service, because private filing services often charge for state-only tax filing.
Filing
Create a user account. First time users of CalFile must contact the California Taxpayer Services Center to obtain assistance with setting up a user account. You will need your California driver license or identification card available to complete the user account registration. Previous filers will already have a user account.
Sign in and complete the filing process. Private filing services allow you to save your forms and return at a later time to complete and submit them. CalFile does not allow you to leave the form once you begin it. If your screen is idle for longer than 30 minutes, CalFile will end your session, log you off and delete the information you entered. You can return to CalFile and begin the process again at a later time.
Print and sign the completed filing to keep for your tax records. If you used ReadyReturn or CalFile, make note of the Declaration Control Number, or DCN, on your printed document. The DCN acknowledges the state's receipt of your income tax form for processing. Private companies use the term "accepted" or "submitted" to indicate that the document has been received by the state.
Pay your taxes, if necessary. If you did not make an electronic payment at the end of the filing process, you need to do so now. California provides many options for making a tax payment, including an installment agreement, credit card charge, a web payment from your checking or savings account or a physical payment in the form of cash, check or money order.