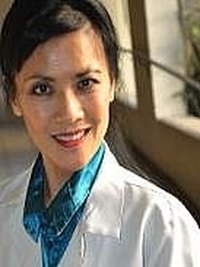 How to Perform Chest Thrusts. Chest thrusts are rescue maneuvers that are normally performed on obese or pregnant victims and can help save lives. Everyone should learn how to perform rescue maneuvers and basic CPR skills, because you never know when a life threatening situation will occur.
This article will show you how to perform chest thrust maneuvers on both a conscious and an unconscious victim.
Things You'll Need
Stand behind the conscious victim and wrap your arms under the armpit area and around the upper chest area in order to perform chest thrusts.
Make your fist at the center of the breast bone region. This is an imaginary line that runs between the two nipples. With your other hand, tightly hold the fist in position.
Holding the elbows in an outward position, give six forceful thrusts into the chest using quick upward motions with your fist. The inward and upward force from the fist thrust to the chest should help to dislodge the object or food from the choking victim. Repeat the maneuver several times. Call EMS if the victim stops breathing or becomes unconscious.
Performing chest thrust procedures on an unconscious person is different from the procedure performed on a conscious person. Do not straddle the unconscious victim. You need to work at the side of the victim placing your hands at right angles on the victim's chest area. First position the victim on his or her back.
Using the heel of your hand place it on the victim's breast bone on an imaginary line running between the two nipples. Placing your other hand on top, interlock your fingers.
Position your body over your hands and lock your elbows keeping the arms straight. Thrust firmly downwards into the chest area. Repeat the process six times. Each thrust should help to dislodge the object or food from the victim's airways.