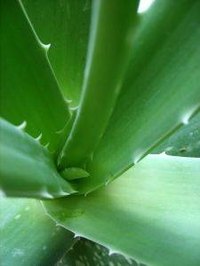 Ringworm is an irritating and painful fungal skin infection. There are numerous over-the-counter and prescription medications designed to treat the condition. However, there are also many effective natural cures available. If you're looking for a more gentle approach, try these simple methods to treat ringworm naturally.
Things You'll Need
Tea tree essential oil
Cotton ball
Aloe vera leaf or gel
Knife
Myrrh essential oil
½ cup water
Soft cloth
Fresh papaya
Fresh garlic clove
Apply 2 or 3 drops of tea tree essential oil directly to the affected area. Rub into the skin using a cotton ball. The anti-fungal properties of the oil will combat the infection. Repeat this treatment up to three times per day.
Cut open a fresh aloe vera leaf and apply the gel directly to the ringworm infection. Rub the leaf in a circular motion over the area. A prepared gel containing aloe vera can also be applied, as long as the majority of the solution consists of pure aloe vera gel. This treatment may be used freely, but use no more than a teaspoonful at once.
Combine 10 drops myrrh essential oil and ½ cup water. Apply to the ringworm directly using a clean, soft cloth. Repeat 2 to 3 times per day for maximum effect. Myrrh is a natural anti-fungal and will help fight the infection.
Slice a fresh, raw papaya into small pieces using a knife. Rub a slice of the fruit directly onto a patch of ringworm. Repeat this treatment no more than twice per day until the infection has cleared.
Slice a fresh garlic clove in half. Rub the outside of the clove, where the oils are released, directly onto the ringworm. Repeat twice per day. Garlic is also a powerful anti-fungal herb and will help fight the infection.