Many people think roasted chicken is best enjoyed the day it's made. But while freshly roasted chicken is certainly a treat, leftovers also have much to offer. With a little ingenuity, you can find ways to use them in a variety of delicious dishes. From soups and stews to pasta and rice dishes, and from salad to gourmet sandwiches, if you have leftover roasted chicken, you have the makings of a great meal.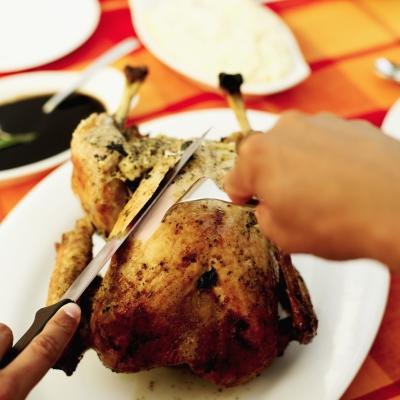 (Stockbyte/Stockbyte/Getty Images)
Things You'll Need
Vegetables

Chicken or vegetable broth

Herbs
Cooked pasta

Bread

Assorted sandwich accompaniments
Step 1
Make a quick, healthy and delicious soup. Sauté your favorite vegetables, such as potatoes, carrots, celery or leeks, in 2 tablespoons of olive oil. Add chopped herbs, then salt and pepper to taste. Once the vegetables are almost tender, add 4 cups of chicken or vegetable broth and simmer for 20 to 30 minutes. Add 1 to 2 cups of shredded cooked chicken and simmer until thoroughly heated. For a hearty stew add cooked, chopped bacon, canned beans or cooked sausage to the broth.
Eising/Photodisc/Getty Images
Step 2
Use cooked chicken in your favorite chicken salad recipe, or try new flavor combinations. For an exotic taste, add curry powder to the mayonnaise, and add grated fresh ginger, lime juice and cilantro to the salad. For a southwest flair, add cumin to the mayo and add black beans, corn and cilantro.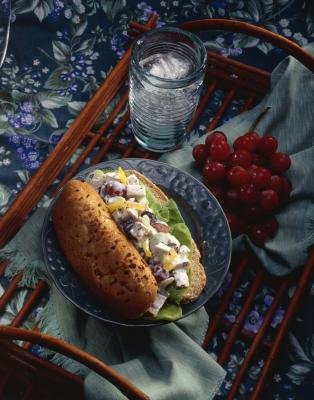 Jupiterimages/Comstock/Getty Images
Step 3
Add chopped cooked chicken to your favorite pasta or rice dish. For a quick one-dish meal, sauté 1 minced garlic clove in 2 tablespoons of olive oil. Add a cup of canned chopped tomatoes with juice, 1/2 cup chopped pitted olives, 1 teaspoon of dried thyme or oregano, then salt and pepper to taste and simmer 20 minutes. Add 2 cups of cooked chicken and simmer 5 more minutes. Serve over your favorite cooked pasta.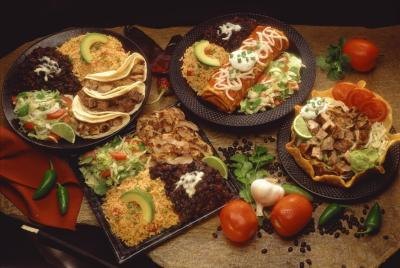 Jupiterimages/Comstock/Getty Images
Step 4
Go beyond the standard sandwich to create a gourmet roll, pita or panini. In between two slices of French bread, layer shredded cooked chicken, a slice of Havarti cheese, halved cherry tomatoes and a drizzle of olive oil and balsamic vinegar. Use a panini press or an oven to heat until the cheese is melted. For a no-mess sandwich, fill a pita with chicken salad, and add slices of avocado, tomato and shredded lettuce.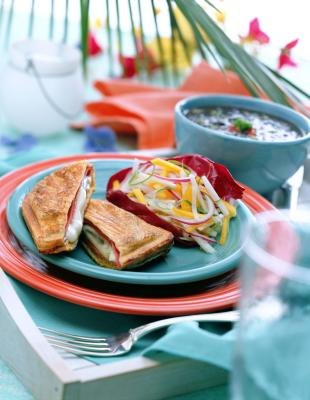 Jupiterimages/Comstock/Getty Images
Promoted By Zergnet