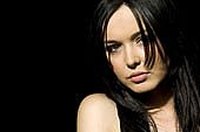 Insecurity comes in different shapes and forms in our lives, causing negative feelings to overshadow our true worth. Having loads of insecure feelings cause one to enjoy less of life and robs him of the chance to realize his full potential. If you constantly feel insecure about yourself, the following steps are meant to help you overcome insecurity and build a happier future:
Things You'll Need
Find all insecurities you have about yourself. The best way to remedy your insecure feelings is to find out the causes of your self-doubts so you know where to start fixing the problem. Do a self-reflection and write down which areas in your life where you lack confidence or assurance.
Go over your list of insecurities one by one. Beside each item, write down or voice out an explanation why you feel insecure. Go back to the time when the insecurity was born, then examine your feelings. Is your insecurity justifiable? Or is it just your fear magnified? By looking honestly into the source of your insecurity, you will discover that you are the one who is torturing yourself.
Find out ways to change your insecure feelings. Take a moment to ask yourself what you can do to improve in the area you are not confident about. Maybe you don't like how you look. Do a major makeover of yourself. Get a new haircut, change your wardrobe, etc. Maybe you are afraid about meeting people because of your poor social skills. Do something about it. Read some self-help books or enroll in a class that will address your concern. The point is, there is something you can do to start building your confidence up instead of wallowing in insecure feelings all the days of your life.
Find support groups that will help you feel better about yourself and your life. They could be your trusted friends, members in your family, online groups, etc. Let them know your struggles and your desire to change them. Having someone to help you change yourself makes it easier than doing it alone.
Work on eliminating your insecurities one at a time. Hurrying up to defeat all of them at once will hurt you and your chances of getting over them. Be diligent and pray for your success. True happiness is locked inside of you waiting to be opened. You have the right key to open the door to a secure future by getting rid of your self-defeating doubts and welcoming the real you!