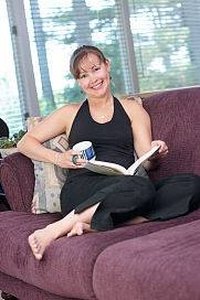 Yohimbe bark comes from the Yohimbe tree that grows in Africa. The natives have used the bark from the tree for centuries to enhance sexual experiences. The bark increases the blood flow to the genitals of both men and women. The natives also smoke the bark for its hallucinogenic effects. Today, the chemical, yohimbine, is manufactured as a prescription drug. Yohimbe bark and Yohimbe extract are available over the counter.
Things You'll Need
Yohimbe bark
Spice grinder
1 pint of water
Strainer
Vitamin C
Honey or cinnamon
Read about yohimbine. Before using yohimbe bark or the extract, learn about yohimbine to understand better how the chemical works. Yohimbine is a chemical from the bark of the yohimbe tree. Yohimbine hydrochloride is a form of yohimbine used as a prescription drug for male impotence. In low levels, yohimbine is present in yohumbe bark and its extract.
Read about the benefits and side effects of yohimbe bark and the extract. It is an aphrodisiac for both men and women. It helps with impotence. It is also an antioxidant. However, the side effects are many. It can cause anxiety, an increase in blood pressure, dizziness, headaches, nausea, upset stomach and sweating.
Grind the yohimbe bark with a regular spice grinder. Boil five to six teaspoons of the ground bark for ten minutes in one pint of water. Strain the tea and add 500 milligrams of vitamin C. The vitamin C makes the tea more soluble. Sip slowly. If you don't have a spice grinder, you can use five to ten teaspoons of bark that hasn't been ground.
Add cinnamon or honey if you cannot handle the taste. The reactions from the tea should occur within thirty minutes from drinking it. Some experience a tingling in the genitals, while others experience nausea. Other symptoms are an increased emotional or sexual feeling.