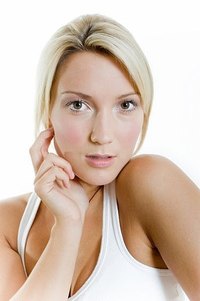 The easiest way to get rid of a zit in 2 days is to follow these steps.
Things You'll Need
Gentle Facial Cleanser
Baking Soda
Acne Spot Treatment
Toothpaste
To get rid of a zit in 2 days, you need to keep your skin clean. Opening your pores is the first step. To open your pores, boil some water on the stove, remove the pot from the stove and stand over it with a towel draped over your head. Keep your face over the steaming water for about 10 minutes and then pat your face dry with a clean towel.
Wash your hands with soap and water to remove all excess dirt and oil.
Using a gentle cleanser, massage it onto your face for about 1 minute and then rinse completely clean.
Pour a small amount of baking soda into the palm of your hand and mix a bit of water with it to form a paste. Gently massage the baking soda mixture onto your face for 30-60 seconds. Rinse.

Add a topical cream containing benzoyl peroxide to your zit(s). Benzoyl peroxide helps to reduce inflammation. If you have sensitive skin, you may want to try a topical cream with salicylic acid. If you don't have a product containing either, try using a dab of toothpaste directly on to your zit. Leave it on overnight.
Repeat! *Depending on the sensitivity of your skin, you can use topical creams up to 2-3 times per day.