Although most people get adequate iron from their diet, some people may find they need an additional source. If your doctor determines that you're iron deficient, or if you have a health condition that puts you at risk, she may ask you to take an iron supplement to replace or boost your iron stores. Following a few helpful tips can help you absorb the most iron from your supplement.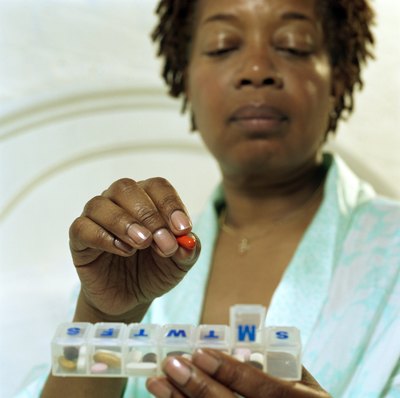 Timing Considerations
When taking an iron supplement, try it first on an empty stomach. Food in general can reduce the absorption of iron by about 40 to 50 percent, so ideally, aim to take your iron supplement about two hours before or after you've eaten. Some people may experience gastrointestinal distress when taking an iron supplement. If you feel nauseous or have stomach pain, constipation or diarrhea after taking iron on an empty stomach, you can try taking it with a meal or snack.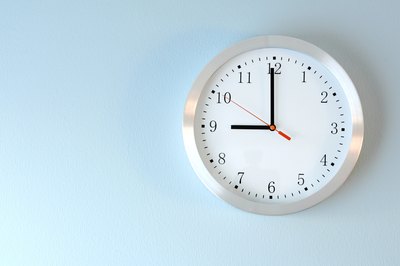 Foods That Help
Vitamin C can enhance your body's absorption of iron from either a supplement or food, so especially when taking your iron supplement, try to include a good source of vitamin C. You can take it with a glass of orange or grapefruit juice, both of which are high in vitamin C, or if you prefer, you can take it with water and add a vitamin C tablet along with your iron supplement. If you feel better taking the iron with some food, try eating some strawberries, citrus fruit, tomatoes or sweet peppers, all of which are good sources of vitamin C.
Foods That Interfere
Both calcium, and compounds found in coffee and tea can interfere with iron absorption. If you're taking an iron supplement with food, avoid taking it with coffee, tea or dairy foods like milk, cheese or yogurt. If you like to drink coffee or tea in the morning, or you usually eat cereal with milk, take your iron supplement later in the day when you're less likely to eat or drink those foods or beverages.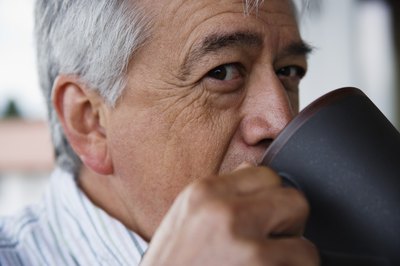 Other Interactions
Some supplements can affect how your body absorbs iron from a supplement. Calcium and zinc can both interfere with iron absorption, so if you take a calcium supplement, or a multivitamin with calcium and zinc, try to take it well before or after your iron pill. Soy protein can reduce your ability to absorb iron, so consider switching to another form of protein while you're taking your supplement.