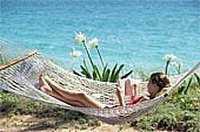 Creating a passive income at home can be easy, rewarding, and can help you pay off your debt. Here are some of the ways to make a passive income, and multiple income streams, working from home.
Things You'll Need
internet access, high speed is preferable.
Register at CafePress, located at www.cafepress.com. At this website, you can create designs for t-shirts, gifts, and more. You decide what your mark-up will be and what products you will put your designs on, and CafePress promotes your items and ships them for you. Here is the best part...once your designs are up on the website they will continue to generate money indefinitely! So, the more designs you make, the more money can be coming in without your doing any other work!

Register for the Writer's Compensation Program on eHow, located at www.ehow.com. At this website you can write articles about anything you want, and get paid to do it! Once again, once the articles are up they will continue to make money indefinitely! The more articles you write, the more money you will make without having to do any further work!
Make sure you set aside time every day to write your articles and to put up your designs. The more your put up now, the quicker you can sit back and let the passive income flood in!