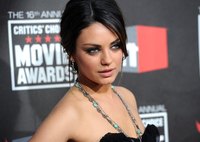 Necklaces and tops are in seeming competition for attention on the top half of the body, but these two items can work in perfect harmony to make you look polished, confident and fashionable. Take inventory of your preferred necklace style and the companion neckline can be quickly identified for elegant pairings every time you get dressed.
Choker Challenge
Chokers create a decisive line on your neck, dividing your head from your shoulders. This short necklace style pairs best with off-the-shoulder blouses, strapless tops and boat-necked shirts. If the choker is on the wider, chunkier side, this style can also be worn with a dressier crewneck top to add elegance. Slightly looser chokers look beautiful with crewneck sweaters, as well as high-collared dress shirts, for added sparkle up top. Avoid one-shoulder pieces and turtlenecks since these both vie for attention around your neck and can create a cluttered, unnatural look.
Princess Priorities
The princess necklace rests elegantly along the collarbone. Thin chains or elegant pearl necklaces team beautifully with crewneck tops and slightly higher scooped necklines. These thin chains also add a glimmer nestled inside the collar of a dress shirt. Thick princess necklaces with chunkier accents pair with nearly everything. Scoop necklines especially need some adornment with a statement princess necklace, which mimics the natural neckline of the scoop and fills in the open space on top. The statement princess also works well with strapless tops to create dimension and interest near the collarbone.
Classic Collarbone
Collarbone necklaces, also known as matinee necklaces, hang down slightly lower on the chest and often drape into a soft V shape. These necklaces look good with anything that also has a V shape, such as a wrap top, a dress shirt or a low-cut evening gown. Thinner collarbone necklaces look beautiful with any collared top to add a subtle glimmer. Thicker collarbone pieces can add volume and interest in V-neck evening dresses and V-neck T-shirts that need some extra pomp and glory on top.
Statement Standard
The cousin to a classic collarbone necklace is a bib necklace or a chunky, statement piece. These larger necklaces cover the entire clavicle area and look gorgeous with scoop necklines where visual interest is necessary. If you have a bib necklace in a V-shape, pair it with a wrap top or a V-neck blouse to give emphasis and color to the top of the body. These bold statement pieces also look at home with a strapless or spaghetti-strap top to add volume near the face. Avoid wearing a bib statement necklace with boatneck tops and one-shoulder dresses, as the pieces will vie for attention.
Daring Dangle
The lengthy necklace that drops below the bust line adds timeless drama to both casual and dress attire and pairs with nearly any neckline. Team a lengthy necklace with a loose-fitting button-up blouse, a crewneck sweater, a boatneck blouse and anything with a V shape. Mix chunkier, beaded pieces with simple, V-necked dresses and team thinner, accent pieces with blouses and work attire. Layer these longer necklaces two or three at a time to create a lengthening visual interest with a strapless dress or a feminine blouse. Search for long necklaces that have flashy tassels or pendants for added flair paired with cocktail dresses or a standard button-up shirt.