Getting a perfect, deep-brown sear on your steaks is about more than good looks and bragging rights. That high-temperature browning creates powerful and complex flavors in the meat, and elevates your steak to a whole different level. Getting to that pinnacle of aromatic perfection isn't as hard as you might think.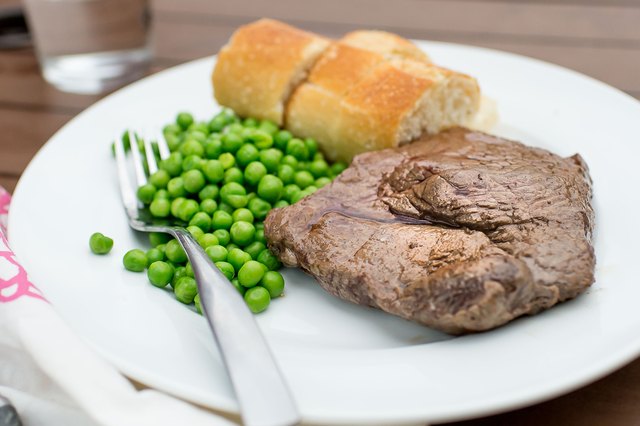 (Anne Dale/Demand Media)
If the surface of your steak isn't dry when it goes on the grill, it'll steam instead of searing. That's just basic physics, so grab a fresh paper towel and blot up any surface moisture.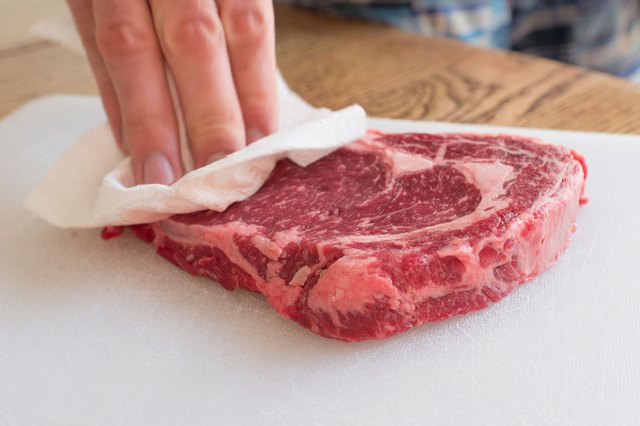 Anne Dale/Demand Media
Salt draws juices from your steak, then over time they're reabsorbed back into the meat. If you have a head start of at least 45 minutes to an hour -- overnight is even better -- salt the beef ahead of time. Otherwise, salt at the last moment, or the salt will start to draw out the juices and inhibit browning.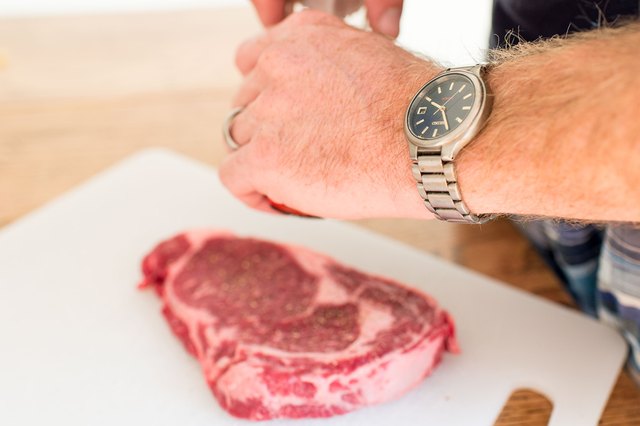 Anne Dale/Demand Media
Oil helps promote browning in a skillet, and it does the same on your grill. Brush or spray your steaks lightly with oil before setting them over the coals. Better yet, use clarified butter -- purified butter fat with the water and milk solids drained away -- which adds flavor and helps create an exceptionally good crust.
Anne Dale/Demand Media
Those dark, crusty grill marks are the tastiest part of your steak, so why settle for only a little bit? If you keep rotating your steak, the hot grill will sear its entire surface, almost like a skillet.
Anne Dale/Demand Media
Charcoal cooks partially through the actual heat it radiates, and partly through the high-intensity infrared energy it emits. Gas grills don't do that, unless you shopped for one with a separate "searing grill" that achieves the same effect with a metal or ceramic grid. Some manufacturers offer aftermarket add-on grates that can bring infrared cooking to your existing gas grill.
Promoted By Zergnet