Tapas is a type of Spanish cuisine featuring a selection of small plates of finger foods, appetizers, snacks or small portions of a shared dish. A tapas party can incorporate traditional Spanish foods and wines into a buffet of food and drink. Go big with a wide selection of tapas to please the tastes of all your guests.
(venemama/iStock/Getty Images)
When sending out invitations, ask your guests to RSVP so that you can get an idea of how much food to prepare. Variety is not only the spice of life but is essential for a good tapas party. You may want to ask your guests to each bring a tapas dish to pass as well. Assign your guests easily obtained traditional tapas menu items, such as roasted nuts, breads, marinated olives, or meat and cheese platters. These dishes will be fewer things for you to worry about, and they will make your guests feel that they are contributing. Next, pick out a dozen or so tapas recipes that you yourself will prepare, make a list and head to the grocery store. List making will also help you determine how much time you will be spending in the kitchen before your party. When it comes time for your party, the only activities that you should worry about are eating, drinking and spending time with your guests.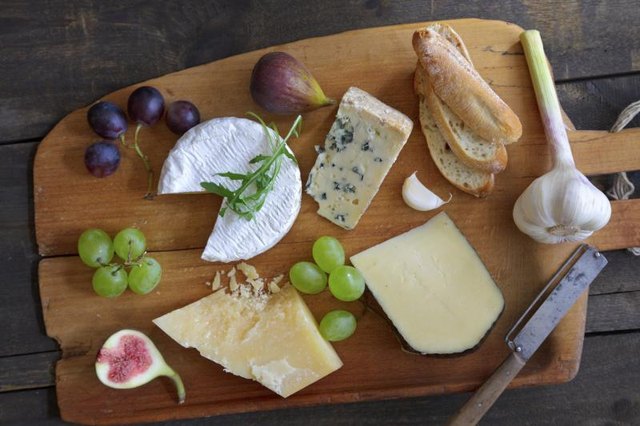 Atide/iStock/Getty Images
To set the soundtrack for your tapas party, purchase albums from flamenco artists such as Pepe de Lucía online or at a local music retailer. For something more modern, world music favorites the Gipsy Kings and Spanish pop group Radio Futura are both appropriate. When decorating, think rich colors of deep red and flat gold, using dark green as a contrast color. Adorn your table centerpiece and room with many red Spanish roses.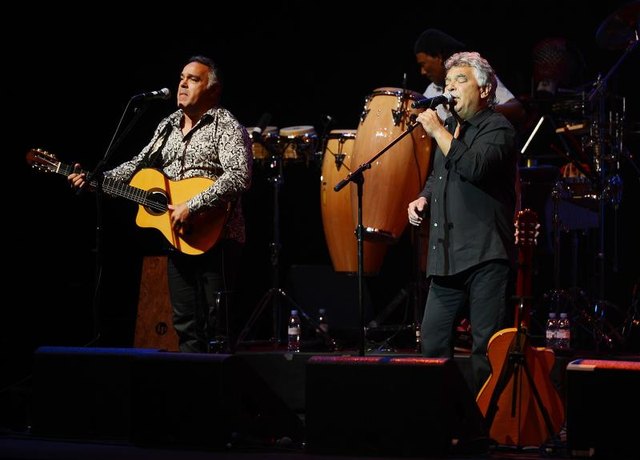 Denise Truscello/Getty Images Entertainment/Getty Images
Tortilla Espanola, the Spanish omelet, is possibly the most commonly served dish in Spain. It is basically a potato omelet that can be easily shared. As a tapa, you can serve slices on a sliced baguette, then sprinkle with olive oil. Gambas al Ajillo is another common tapa and is basically a shrimp cocktail prepared in garlic, olive oil and red pepper. Similarly, Artichokes Al Ajillo is a garlic-rich dish found on many traditional tapas menus. It is also a sure-fire hit with vegan and gluten-free guests.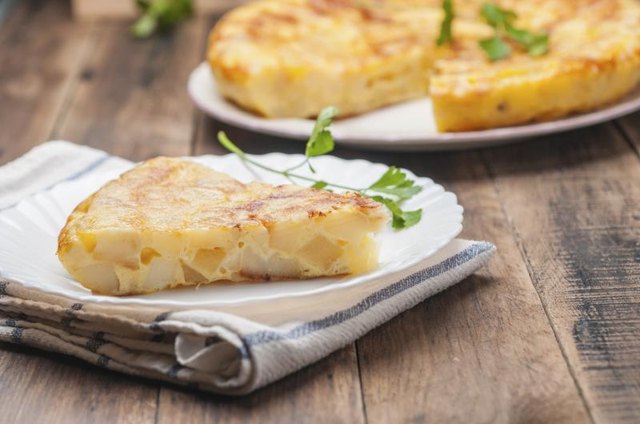 carpaumar/iStock/Getty Images
Putting a modern twist on the tapas theme has inspired chefs worldwide. Be creative and incorporate your favorite dishes into small plate delicacies. Serve a tomato bread with a spicy jam. Put a creative spin on calamari and make it your own. Experiment with tortillas and dips. Stuff hot peppers with cream cheese, tomato and avocado. Marinate favorite vegetables and serve on a relish tray. Challenge yourself to come up with as many varieties of tapas as you can.
Ekaterina Molchanova/iStock/Getty Images
Talk to your local wine shop about getting a selection of Spanish wines. The traditional and refreshing wine cocktail of Sangria can also be made in a non-alcoholic version, using sparkling cider instead of wine or champagne. In a large glass pitcher, mix two sliced oranges, two sliced lemons, two cups of sliced strawberries and a half cup of freshly diced mint together with a bottle of either sparkling cider or champagne. Let chill in the refrigerator for at least an hour for a refreshing homemade strawberry sangria. Other beverages often served with tapas include Spanish beer or sherry.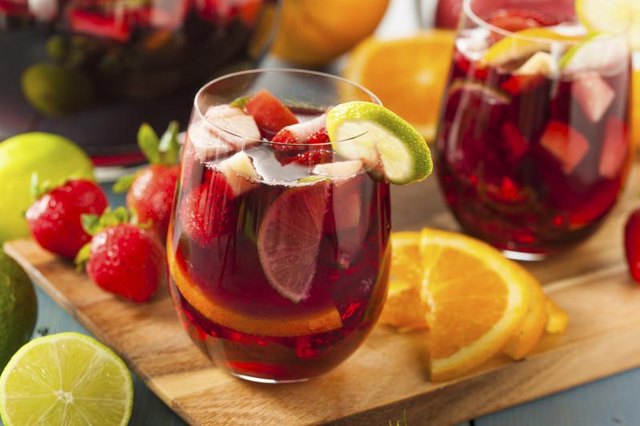 bhofack2/iStock/Getty Images
Promoted By Zergnet