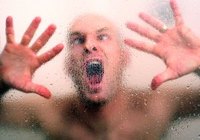 The advent of digital photography has opened up all sorts of new possibilities, from unbelievable Photoshop works of art to sending pictures directly to grandma's digital photo frame. One fun way to take advantage of the "digital revolution" is to put your own photo on a prepaid credit card. These personalized prepaid credit cards, or debit cards, make perfect gifts, showing that you put extra time and thought into the gift. They're also great if you just want to show off your family, have a regular reminder of your favorite vacation, or smile at a funny picture of your little one every time you use your prepaid card. It's easy to get a prepaid card with your own photo on it.
Things You'll Need
Internet connection
Digital or scanned photo
Simple photo editing software (may be optional)
Find a service that offers personalized prepaid credit or debit cards. There are a number of companies that offer prepaid cards with photos. Simply conduct an online search using terms like "personalized prepaid credit card" or "photo prepaid card." A few popular services that off prepaid credit cards with your picture are Visa Buxx, First National Bank of Omaha and Capital One.
Choose your image. You are working with a relatively small area, so choose a photo that will work well on a small canvas. For example, if you want to see a person's face clearly in the photo on the credit card, make sure it is a close-up and not a picture of someone from far away. If you choose scenery, make sure the details you want to see won't disappear when the size is reduced.
Find the photo requirements for the service you want to use. Each company will have its own photo requirements. Most will show you the exact requirements as you go through the application process, but if not check the FAQs (Frequently Asked Questions) or email a customer service representative for the requirements.
Edit your photo to meet the requirements.Once you've found the company's photo requirements for personalized prepaid credit cards, resize or crop your photo to meet those requirements. For example, if the requirements say that the photo must be less than 2MB, then you will want to reduce the size or resolution of your photo to less than 2MB. Your photo editing software should have instructions on how to reduce the size and/or resolution of your photo. Save the photo and note where you saved it.
Upload your photo.Most prepaid credit card sites will walk you through this step. Usually, you simply click the "upload" button then navigate to the folder where you saved your photo and choose the picture you edited in Step 4. Wait for the picture to upload and complete the application process.