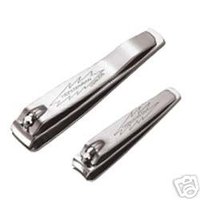 Many chemotherapy patients face side effects from treatment that are unexpected. One such side effect is changes to the fingernails and toenails. This side effect doesn't occur with every type of chemotherapy, nor does it occur with every patient. However, those that face this side effect find it challenging and often just as horrifying as hair loss.Nail changes take the forms of lines on the nail, discoloration of the nail bed, and brittleness. Some people experience nail loss where the nail lifts completely off the nail bed. Dry cuticles are common. It's very important to take care of the hands and feet, including the nails, during chemotherapy. These areas are prone to infection and are often forgotten in the myriad list of chemotherapy side effects.
Things You'll Need
Mild hand soap
Soft gloves
Cuticle clippers
Nail clippers
Moisturizer
Household disinfectant
Discuss your nail changes with your oncologist. A doctor should monitor chemotherapy side effects very closely but especially with your nails. If you are experiencing nail loss, the nail bed is extremely susceptible to infection. In your weakened state from chemotherapy, nail infection can rear its ugly head and add to your discomfort. Infections of this sort are usually treated with a cycle of antibiotics and by practicing extremely careful hygiene.
Wash your hands in warm water with a mild soap frequently. Hands and fingers are the germ catchers of the world so make sure your protect yourself. Don't scrub your nails since many chemotherapy patients complain of very sensitive nails. Focus on cleaning under each nail thoroughly and make sure to change your hand towels regularly.
Moisturize your hands regularly. Find a good hand cream and use it. Dry skin is a common chemotherapy side effect and your cuticles are likely to be dry too. Work the moisturizer around the cuticles of both hands regularly to prevent hangnails and cracking. The massage will feel great!
Carefully clip any hang nails with sterilized clippers. This goes for both fingernails and toenails. Both areas are very susceptible to infection and that infection can hide in your improperly cleaned nail clippers. Soak your clippers in a household disinfectant to clean them properly.
If you visit a nail salon, take your own nail care products. Many doctors recommend avoiding the harsh chemicals used in nail products. A gentle hand, fingernail, and foot massage is a great idea though. It will stimulate circulation and relax you.
Keep your nails short, both fingers and toes. There is less likelihood of breakage if your nails are short. It's easier to keep your nails clean too. Make sure to sterilize your nail clippers before use.
Some people find that applying a light coat of nail polish helps strengthen brittle or weak nails. Nail polish can also hide the unsightly nail bed discoloration that often occurs with chemotherapy.
Cover those nails up! Buy a soft pair of cotton gloves and wear them. Buy rubber gloves for gardening or housework. You might even find purchasing shoes a half-size larger might help ease any nail pain you are feeling in your toenails.