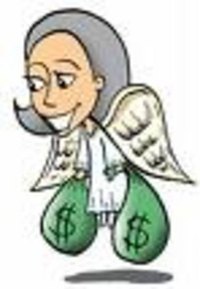 A problem many start-up businesses have is finding financing. Having a great business plan is a good start but most traditional banks are very wary about loaning money to a new business. An alternative for start-up companies are angel investors. These investors have a larger tolerance for risk and invest in emerging small start-ups in exchange for equity in the company. This article is a guide on how to find the angel investors your business needs.
Make a profile of who your ideal investor would be. Include areas such as experience and personality. Use this list to evaluate potential investors
Seek angel investors in universities, venture capital clubs, and business incubators. Fellow entrepreneurs without aversion to risk can be found in colleges and among other business owners. You may find an investor who is a good fit for you business there.
Ask your attorney or accountant if they know of possible angel investors. Attorneys and accountants know their clients well and how much money they have to invest.
Network in local industry groups to seek potential angel investors. Also attend meetings at your local chamber of commerce.
Seek experience and advice as well as money. An angel investor can also provide you with management experience that will help your business go to the next level. Use these resources if you can.