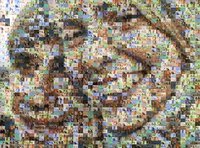 How to Insure Art. If you have art that you know is valuable, make sure you get it appraised and insured. If you don't and it's lost in a fire or another disaster, you'll have to deal with the loss of a valuable piece of work. Take these steps to insure your artwork.
Things You'll Need
Documentation photos
Appraisal
Insure your artwork for as much as you can afford. If it is stolen, you need to have enough in settlement funds to hire private investigators to try to find the thieves and recover the art.
Use the services of an independent, established art appraiser. She will provide you with a statement of value of your piece and be your best friend if the worst should happen.
Maintain an inventory of your artwork including photographs, appraisals, sales receipts and other documentation to back up any claim you may file. Keep copies along with your insurance policy in a safe place, preferably not in the same place as the artwork.
Review the value of your artwork on a regular basis, and adjust the amount of insurance you carry accordingly. Paying for a reappraisal will pay dividends if that artwork is damaged or stolen.
Distribute your collection over several different locations, especially if you have a primary residence, a vacation house and an office. That way, you can minimize the risk that the whole collection might be destroyed or stolen in one incident.
Use the appraisal as a guide when negotiating the agreed value of your art with your insurer. The agreed value is the most that the company will pay out when you file a claim. Good art appreciates in value over the year. That's why it's important to get frequent reappraisals and to re-evaluate your insurance coverage.
List individual pieces separately on the policy. This is called scheduling, and it will help you recover the full value of each piece listed if it is damaged or stolen. You may also choose blanket coverage for the whole collection, but may only recover a portion of an item's value if you file a claim. It's also possible to mix scheduling a few items and buying blanket coverage for the remainder of your collection.