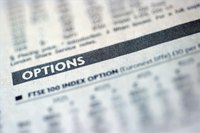 How to Read a Financial Report. Financial statements of a company help to interpret the results of operations undertaken in achieving the business goals. The various parts of the financial report shed light on the income, expenses, cash flow and shareholder equity among other things. Here are some tips to bypass the complex terminologies and estimations and simply interpret a financial report like a pro.
Look at the Income Statement or Statement of Earnings to measure the profit. This statement lists the sales, cost of goods, operating expenses, taxes, dividends paid to the shareholders and finally the net profit or loss made during the fiscal year. This can be compared with data from the previous year to monitor success of the company.
Assess how cash is being circulated in the business from the Cash Flow Statement. This includes operating, financial and investing activities that explain how cash was made by selling products or services, how cash was raised through stocks and how cash was invested for future growth of the company.
Read the Balance Sheet of a company that broadly discusses what the company owns, or its assets, and how much they owe, or their liabilities. A positive difference between these two key factors determines the value of the company, which is called equity.
Learn about the changes in equity by analyzing the Statement of Shareholder's Equity. This explains how much of the earnings made by the company have been retained for future growth, how much have been distributed as dividends to the shareholders and how much net worth will be left for the shareholders when the company is dissolved.
Evaluate the footnotes in the financial reports to learn about accounting policies used, income tax deferred, retirement strategies, pension plans and stock options.
Gain knowledge about the company's trends and operations by reading the Management Discussion and Analysis report, which discusses the sales trends, expense categories, cash flow movements as well as risks and uncertainties that may have an impact on the financial health of the company.