Virtually all snacks you make at home cost less than their store-bought versions. Homemade hummus, for example, costs about 27 cents for a 2-tablespoon serving, according to Iowa State University Extension and Outreach, compared with an average of 38 cents per serving for store-bought hummus. Buy produce in season, stick with low-cost convenience products and make your own when possible to lower your family's snack budget.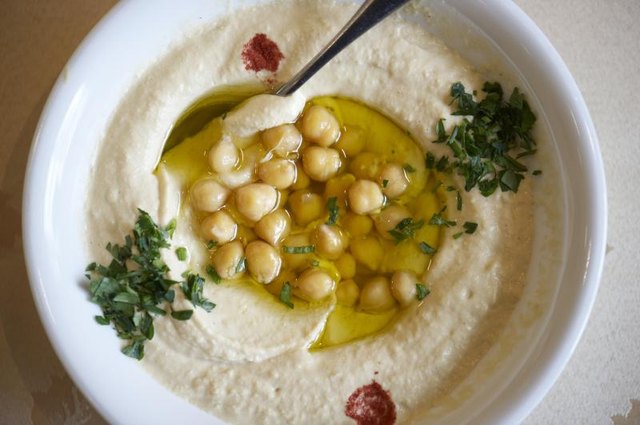 (stillwords/iStock/Getty Images)
Keep snack costs low by buying fruit in season. Look for apricots in the summer, pears in autumn and oranges in winter. Strawberries might be as low as $1 a pound in season, compared with $5.98 a pound out of season. Or buy apples, which are inexpensive year-round. Serve fruit in easy-to-eat slices or chunks threaded on skewers, along with a dip made from plain yogurt with a little sugar. Transform any fruit into smoothies, frozen fruit cups or frozen pops for variety, and add a smear of peanut butter to fruit slices and rounds for added protein.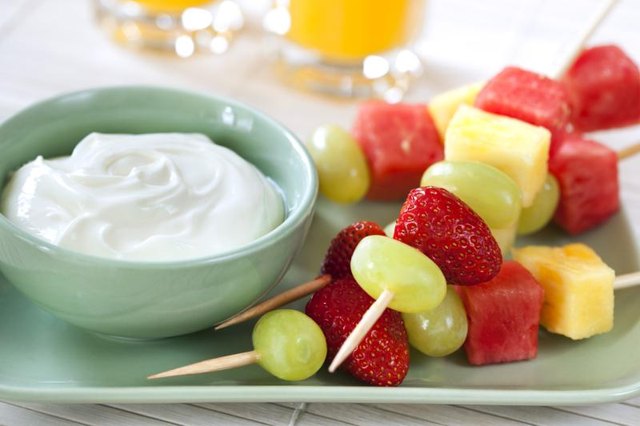 robynmac/iStock/Getty Images
Fresh vegetables provide crunch and flavor with minimal cost. Compare potato chips -- at $4 for a 14-ounce bag -- to carrots -- which average 99 cents a pound. Serve red peppers and carrots cut into strips, or broccoli and cauliflower cut into chunks, along with a dipping sauce of homemade hummus or yogurt seasoned with a store-bought ranch seasoning mix. Smaller children love snacks with names, such as "ants on a log" -- celery sticks stuffed with peanut butter and dotted with raisins --, or "veggie faces" featuring cucumber or tomato eyes, green bean eyebrows, shredded carrot hair and a red pepper slice grin arranged strategically on a plate.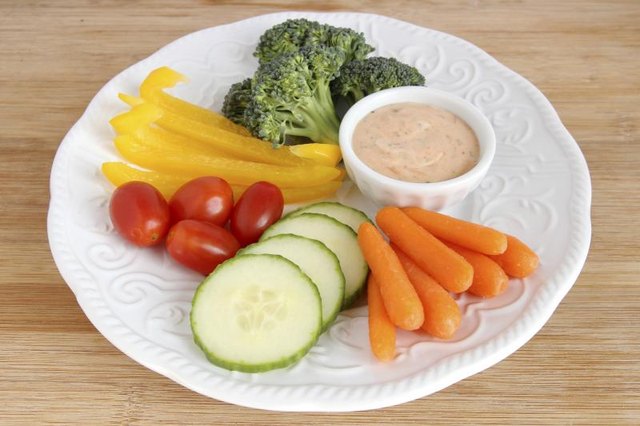 mariemilyphotos/iStock/Getty Images
Popcorn is a filling snack at a minimal cost -- microwave popcorn or loose popcorn costs from 10 cents to 16 cents per ounce. Create your own flavorings by mixing your child's favorite seasoning with a little butter or oil. Add cinnamon and sugar, melted peanut butter or cheese-flavored brewer's yeast from the bulk food section of your grocery. Compared with expensive snacks, such as crackers at about 25 cents per ounce, your savings add up fast.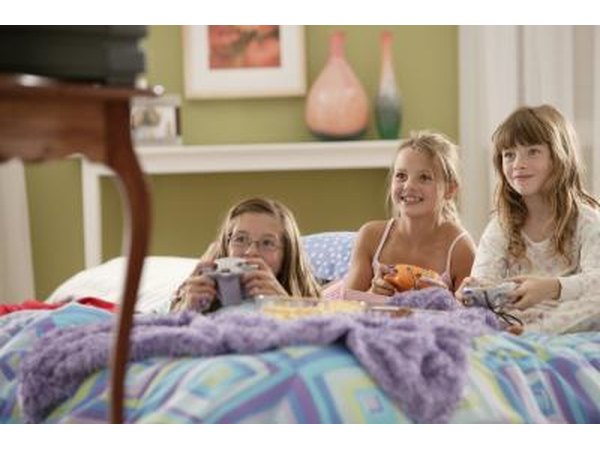 Comstock Images/Stockbyte/Getty Images
Instead of spending your snack budget on expensive crackers or chips, save money by making your own. Cut pita bread or tortillas into triangle shapes and bake them for about eight minutes per side in a 350-degree Fahrenheit oven. Sprinkle the chips with a little salt, and serve them with hummus or salsa for dipping. Or, sprinkle either chip with grated cheese for nachos and place them under the broiler until the cheese bubbles. Homemade pita chips cost about 25 cents per ounce, while commercial varieties run as much as $1 per ounce.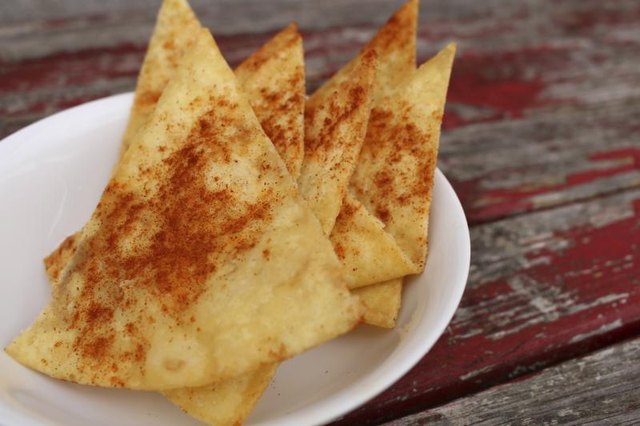 quipu-art/iStock/Getty Images
Promoted By Zergnet