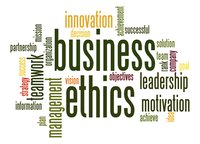 Identifying organizational values typically helps unify and motivate the organization's members. Codifying values and principles can serve as a public statement of what the operation stands for and how it conducts business. This statement sets expectations for everyone. Organizations can use this document as guidance in decision-making, differentiating from competitors and attracting like-minded new members to the organization.
Establish a Mission and Vision
To prevent employees from viewing organizational values as having little to do with their day-to-day activities, include them in the process of establishing your organization's mission and vision. Mission and vision statements explain the organization's purpose, direction and future state. To help identify an organization's core values, conduct brainstorming sessions to define the purpose and primary goal of your work. Articulating how your organization strives to improve life for all can inspire workers to work hard and make challenging achievements.
Analyze Business Practices
Values and principles, which may include honesty, integrity, accountability, collaboration, and work-life balance, can impact employee recruiting, hiring, training and retention. Identify if an organization fully lives up to expectations of adherence to these stated values by analyzing business practices. Assess if operations align to the promise. For example, if work continues after business hours and into the weekend, work-life balance may be in jeopardy for some workers.
Survey Employees
Even after providing comprehensive training on the organization's values, employees may not recognize the significance of behaving in accordance with these principles. Conducting an annual employee satisfaction survey can help ensure that workers understand the values and agree that the organization lives up to its stated organizational mission. If you find that employees do not agree that the work environment enables them to behave according to the stated values, adjustments in operational practices may be required and interventions planned and executed.
Adapt to Change
Sometimes, changes in business, economic or social conditions may mandate changes in organization values. If leaders don't update or modify the organization's purpose, members may lose trust in the organization's ability to remain relevant. Producing posters, distributing newsletters and sending email reminders about the importance of upholding the organization's values helps ensure that all members of the organization align their work to the primary objectives and goals. Setting realistic expectations enables people to act consistently with the values. When an organization's stated mission and vision are clearly visible on the walls, demonstrated in actions and recognized by employees, leaders and customers, it's easy to identify the organization's underlying values and commitment.