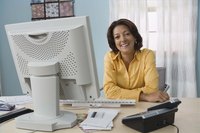 How to Withdraw Funds From an RRSP. A registered retirement savings plan (RRSP) in Canada works for the account holder both before and after funds are withdrawn. It provides a tax deduction for the amount contributed while the account is active. It also guarantees tax-free earnings, which accumulate and offset tax liability after funds are removed. Taxwise, an RRSP is the most generous savings plan available in Canada.
Pull money from your RRSP account to pay for a home down payment or continuing education costs. As a government-sponsored incentive toward affordable college and housing, these two allowable withdrawals will incur no tax withholding.
Request money from your account for emergencies or large purchases, but plan for an immediate tax payment. The administrator of your RRSP will withhold a fixed percentage of your withdrawal for taxes. Any shortfall in actual tax owed the government will be added to your annual assessment.
Offset your loan with your yearly tax refund from your RRSP account. The money you get back from your taxes can help you pay back your loan amount by reallocating your refund into your retirement plan.
Remove RRSP funds for retirement in one lump sum and close your account. You may decide to move your money to another type of income-producing account or deposit it into your personal savings account. The tax percentage withheld, however, and possibly a remaining tax assessment, will be greater.
Withdraw funds for retirement on a monthly or as-needed basis. In all provinces other than Quebec, you will be assessed a tax percentage based on the amount of money withdrawn. Within Quebec, this tax percentage will be lower, but a provincial tax will be added. For details, visit the Canada Revenue Agency (see Resources below).