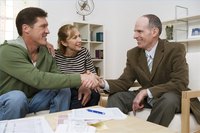 How to Contribute to a 529 Plan. With college costs rising, the U.S. government has responded to the growing need to save for a child's education by creating the 529 savings plan. Tax-exempt savings can be targeted toward tuition at a state university, thereby locking in early, lower rates. Alternatively, the money may be saved for a period of time and the learning institution chosen at a later date. This flexible plan makes saving for college easy.
Things You'll Need
Knowledge of the annual contribution limits of your 529 plan
Enrollment in a 529 plan through an investment service, financial institution or state administrator
Add to your child's educational savings fund on a fixed-amount basis. If you didn't arrange for automatic deposit of a fixed sum when you opened the account, do so as soon as possible. It's easier to save faithfully when the transaction is already set up.
Contribute to your child's education whenever you have a windfall, such as a job bonus, pay raise or other profit over and above your living expenses. Call your plan administrator to make an unscheduled deposit.
Contribute the maximum amount allowable annually by law for the greatest tax savings.
Keep an eye on the administrative costs of your 529 plan. You may want to have a financial consultant compare your plan with others to see if you're paying too much overhead.
Make gift donations to the 529 account of a friend or family member. Get the specifics on allowable gift amounts from a tax or financial consultant, since the IRS changes this amount annually.
Agree to pay for a certain aspect of college by contributing to a child's 529 plan. Since tuition, books, room and board are all allowable expenses, you can privately agree to add to the account toward 4 years' room and board, on or off campus. This creates a tangible goal.