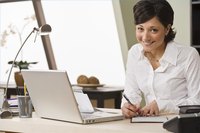 How to Contribute to an IRA. A individual retirement account (or "arrangement"), commonly known as an IRA, is a way of ensuring you will have income for your retirement years. Plans can be employer-sponsored, employer-matched or individually created and managed. Whichever way, there are a variety of types of IRAs to which it is fairly easy to contribute.
Choose an administrator or trustee for your IRA. These can be the financial institution you use for other business or a brokerage firm that specializes in IRA and other investment accounts.
Open the IRA with at least the minimal amount of money necessary. While the amount you need to first contribute varies from institution to institution, it's often a few thousand dollars. The more you can contribute at the outset, the better, since your annual contributions to an IRA are limited by IRS rules.
Determine how much you will contribute yearly. A variety of factors affect your limit set by the IRS, including your marital status, income level and if you or your spouse already have a retirement plan through work. Using an online retirement calculator like the one found at New York Life's website can help you to determine exactly how much you can contribute to your plan (see Resources below).
Contribute to the account regularly by cash, check or payroll direct deposit. You may contribute funds every year you receive IRS-defined compensation until you turn 70. Funds and property from other retirement accounts can also be transferred or rolled over in the new account.
Take advantage of the tax-deductible status of your contributions. Not only are the transactions within the account (such as dividends and interest) not subject to taxes, but a portion or all of your annually contributions can also be deducted on your tax return.