In his poem "Recollections of the Arabian Nights," Alfred Lord Tennyson described the Arabian atmosphere that you can recreate for your Arabian night party: "Gold glittering thro' lamplight dim, And broider'd sofas on each side." Set your guests' expectations by quoting Tennyson's lines in your invitations, along with a picture of the interior of a Bedouin tent, filled with embroidered rugs and gold vases. Add a drop of orange oil essence to each invitation to provide a preview of the party's exuberance.
(Marko Beric/Hemera/Getty Images)
Welcome your guests to the party by turning your porch or front entryway into the scene of a Moroccan bazaar. String lights or paper lanterns, hang colorful scarves and paper garlands from the walls and ceilings, and set up piles of produce on tables placed end-to-end. Display items that might appear in a Moroccan market, such as eggplants, oranges, pomegranates and tangerines. And set out bowls with cinnamon sticks, cloves, star anise and nutmeg to greet your guests with scents as well as sights.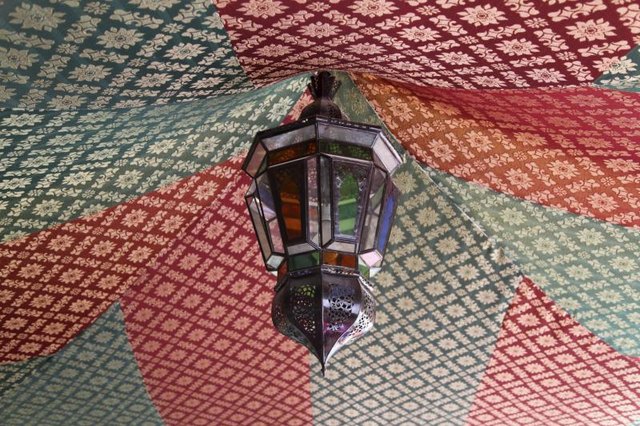 typhoonski/iStock/Getty Images
If weather permits, hold your party outdoors under an awning, with an intricately patterned rug spread on the ground, Moroccan if you can find it, large throw pillows for seating, candles in elaborate candleholders, and tin lanterns. The same decor works inside as well, where you can drape rugs over furniture. On the walls, create cardboard archways painted to look like Moroccan tiles with geometric patterns and bright colors, and hang replicas of the Hand of Fatima -- decorated hand-cutouts used to ward off evil -- throughout the house.
Gautier Willaume/Hemera/Getty Images
To create a Moroccan dinner table, paint Moroccan geometric patterns on fabric for your tablecloth and set out an abundance of candles and lanterns interspersed with colorful scarves as a tablescape. For appetizers, serve almonds, hummus dip, roasted garbanzo beans and dolmas, which are savory rice bundles wrapped in grape leaves. Serve lamb kabobs, a spinach and phyllo spanakopita pie or a couscous dish with nuts and dried fruit for more hearty fare.
LuckyBusiness/iStock/Getty Images
You can serve Moroccan mint tea, either iced or hot, but bring out your best silver pitcher to do so, and provide an assortment of beer and wine with your own homemade "Casablanca" label to transform it for the party. A lush dessert display gives guests choices, including tangerines; dates stuffed with ricotta and rolled in shredded coconut; crepes with jam and honey or baklava; flaky pastries with honey and orange flower water.
Rrrainbow/iStock/Getty Images
In addition to Moroccan music playing in the background, indulge your literary friends with "Recollections of the Arabian Nights" by Alfred Lord Tennyson or a short story from the Arabian Tales, with each person who wants to reading a stanza or paragraph. If possible, find someone to teach belly dancing or paint hand designs with henna. For crafty friends, provide colored stones, sparkles, paint, glue and pieces of fabric so they can decorate Hand of Fatima shapes cut from thin pieces of tin.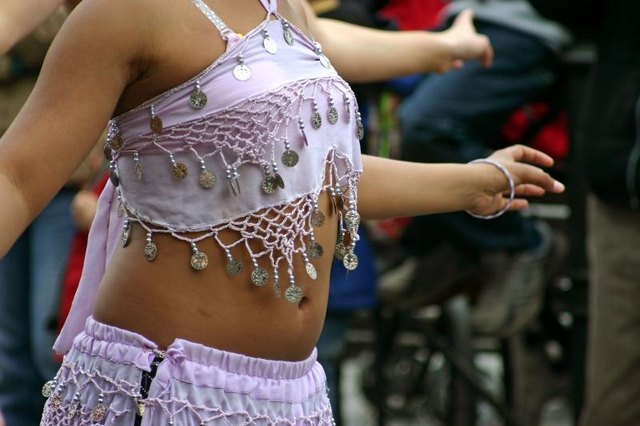 Nadine Lind/iStock/Getty Images
Promoted By Zergnet