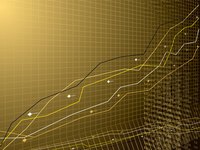 Leveraged buyouts refer to company acquisitions that are funded primarily with debt. There is nothing fundamentally wrong with leveraged buyouts, but they are somewhat maligned due to several factors. First, they are associated with junk bonds. Next, some leveraged buyouts involve triggering additional rounds of debt financing, using the proceeds to pay cash dividends to shareholders while saddling the company with a high debt burden that often takes years to emerge from. Finally, it is not uncommon for leveraged buyouts to be premised upon breaking up the target company for sale.
Screening Targets
Leveraged buyouts are often employed by professional investors. The target company's line of business is less important than certain other factors. The ideal target for an LBO generates stable cash flows and has high-quality fixed assets that can be used as collateral with lenders, while requiring minimal capital expenditures. The company should start off with minimal debt, and have a bloated cost structure that can be trimmed to increase cash flow. Non-core assets, such as trophy real estate or company divisions, owned by the company are also attractive, because they can be liquidated to help cover higher interest expenses stemming from the use of leverage. Once a target is selected, the next step is due diligence.
Due Diligence
Due diligence is critical, not only because it minimizes the risk of overpaying for a low-quality company, but also because much of the information obtained via due diligence is compiled in the information memorandum that will later be presented to investors in an effort to solicit financing. Typically, investment bankers are hired to prepare detailed valuations of the target company under various debt-load scenarios. Meanwhile, accountants are engaged to perform pre-transaction due diligence, ensuring that the financial statements do not contain any material misstatements and that the target company's acquisition would not expose the buyer to regulatory problems.
Execute Transaction
The size and underlying fundamentals of the transaction dictate the type of financing you'll have at your disposal to purchase the company. You have to be able to demonstrate to lenders that the company's free cash flow can adequately cover the new debt burdens. The information memorandum and pitch sheets delivered to lenders contain detailed models with sensitivity analyses detailing various scenarios based on all the possible configurations of the deal's many moving parts. The ability to generate synergies in the form of increased buying clout, cost reductions such as eliminating redundant management positions, and the ability to sell off assets helps you obtain more favorable terms. This is critical, because relying on the junk bond market to finance the deal is more risky and expensive.
Exit Strategy
You want to exit the position as profitably as possible, which requires optimizing operations and extinguishing debt. It is common for investors who conduct LBOs to bring in industry experts, such as former CEOs and process optimization consultants to squeeze every dollar of cost savings out of the company's cost structure. Meanwhile, you must consider all of your exit strategy options. You could sell the company back to management, to a strategic buyer, a financial buyer, or take the company public.