Whether it's pictured on the cover of your favorite magazine or falling right outside your window, nothing sets the mood for the holidays like snowflakes. Bring those winter flurries inside your home with this bright and cheery snowflake garland. With just your imagination and a pair of scissors, you can create beautiful and intricate snowflakes patterns. No fancy die-cut machines needed. Impress your guests this holiday season with this simple, inexpensive, and beautiful DIY.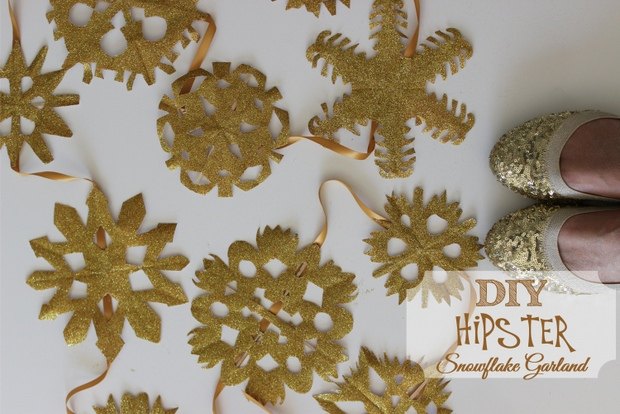 (Flavia Andrews)
Things You'll Need
Wrapping paper

Pair of compasses (drafting instrument)

Fine marker

8" Scissors (for large cuts)

4" Scissors (for small, precise cuts)
Hot glue gun

Hot glue sticks

Wood craft sticks ( 3.5 in x 1/4 in)

Ribbon ( 1/4 inch wide x desired length)
Step 1
Lay paper directly on a table or on a cutting mat. Use a compass to trace circles of different sizes, ranging from 4 inches up to 8 inches in diameter. Cut the circles with the scissors. Trace and cut as many circles as snowflakes you would like to make.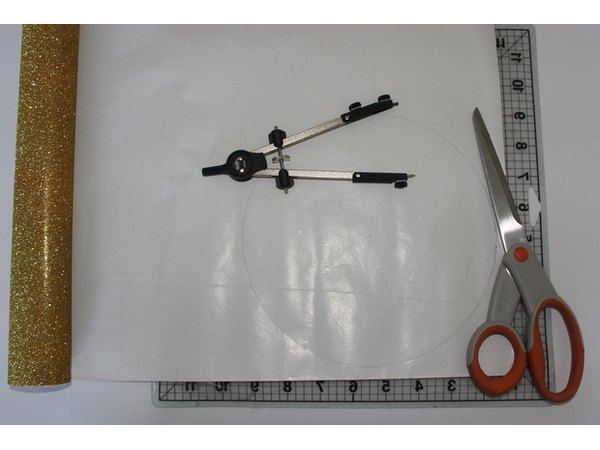 Flavia Andrews
Step 2
Fold circle in half and crease. Then, fold that half circle in half so the circle is folded in quarters. Fold that quarter in thirds.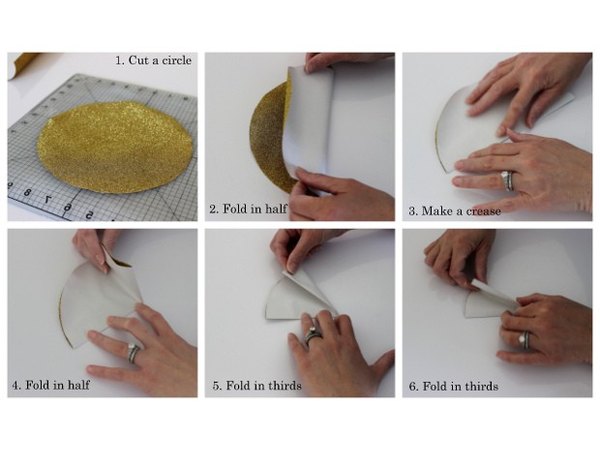 Flavia Andrews
Step 3
With a fine point marker, draw a design directly on the folded paper. Use curves and/or straight lines. To create intricate snowflakes, make several swirls very close to each other. For a more simple approach, trace straight, long lines and join them with sharp angles. Use your imagination for great results!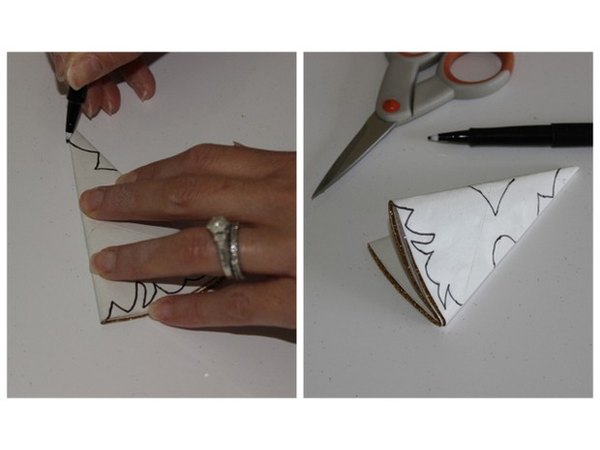 Flavia Andrews
Step 4
Use the 8-inch scissors to cut along the lines of the design you have created. Use the 4-inch scissors for small, intricate cuts.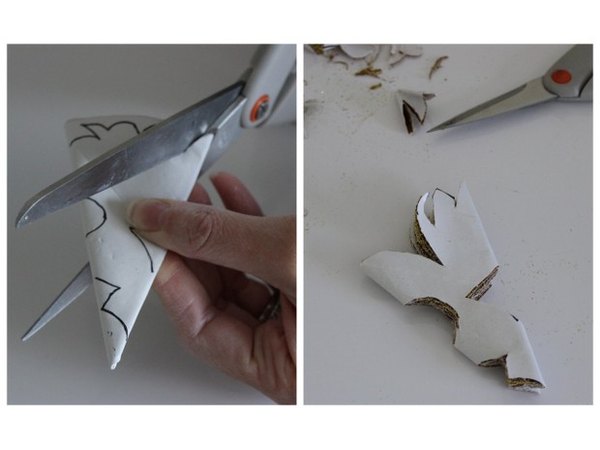 Flavia Andrews
Step 5
Unfold to reveal design. Turn the snowflake upside down and attach wood sticks with hot glue. This will make all the points on the snowflakes sturdy stay in place.
Flavia Andrews
Step 6
Unroll ribbon and lay it flat on a table. Glue the snowflakes down on the ribbon using the hot glue gun. Add glue dots in the center and on two ends of the snowflake.
Flavia Andrews
Step 7
When gluing, separate snowflakes evenly on the strip of ribbon, alternating sizes to balance the garland.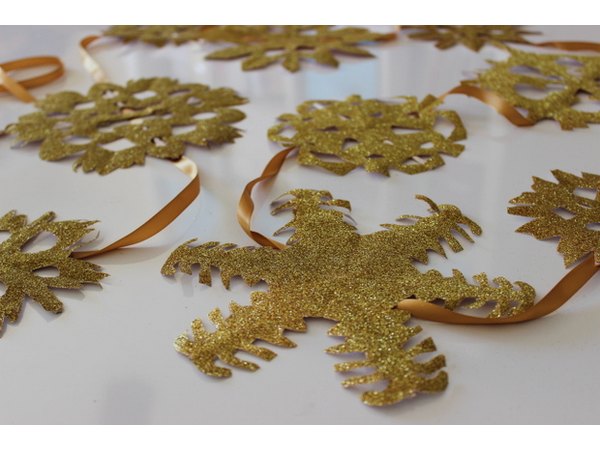 Flavia Andrews
Promoted By Zergnet