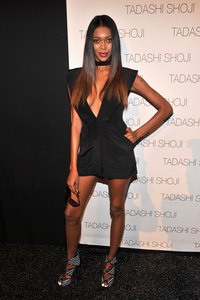 While you may go days, even weeks, without any major fashion issues, wardrobe malfunctions can happen to anyone and always seem to crop up at the most inopportune times. For those moments -- like when you lose a button, your sewn pant cuff comes loose or you realize your deeply plunging V-neckline top exposes a bit too much every time you move -- you simply need a strip or two of wardrobe tape. So become familiar with how to use this double-sided tape and keep it around as your secret life saver when your clothing's minor mishaps occur.
Purchase a package of individual wardrobe tape pieces. Choose clear tape or a color that works best with your wardrobe, such as black or nude.
Remove the backing strip from one side of the tape. Press the wardrobe tape piece firmly along the base of the area you need to secure; for example, if you're securing a V-neckline, place the strip against your skin.
Remove the remaining backing strip and carefully line up the other surface you want to affix in place against the open side of the tape. Press firmly until secure.