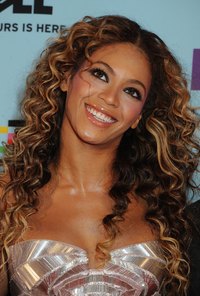 While the sexy, luxe look of Beyonce's smokey eye makeup appears to only be achieved with the help of a professional makeup artist, you can recreate this look all on your own. It doesn't even take that much time! By gathering a few products you may already have and learning the simple steps it takes to get this smoldering effect, you'll look and feel like a diva in no time.
Things You'll Need
Eyelid primer
Dark-hued cream eye shadow
Shadow brush
Black eyeliner
Cotton swab
Eyelash curler
Black mascara
Prep your eyelids with a clear eyelid primer or a two-in-one base eye shadow and primer combo that matches your natural skin tone.
Apply a dark-hued, shimmery cream eye shadow -- think charcoal or brown -- to your eyelids with a shadow brush, extending the outermost border up and slightly over the crease. Apply the shadow in a 45 degree angle up toward the outer corner of your eyebrow for a full, smokey effect.
Apply a black eyeliner with a creamy texture along the bottom inner rim of your eyes. Apply the liner to your lids along the lash line and along the bottom beneath your lower lash line.
Smudge the eyeliner on the top and bottom lids with the smudge-end of your eyeliner applicator or with a cotton swab, gently dragging it back and forth until the eyeliner looks blended rather than perfectly applied.
Curl your upper lashes with an eyelash curler. Apply black mascara to your top and bottom lashes, gently moving the wand side to side at the base of the lashes for added volume and following through to the ends.