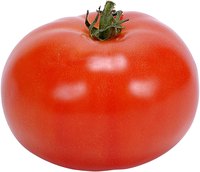 Tomatoes are rich in vitamin C and amino acids, both of which are effective at reducing the appearance of pore size. Their juice also helps dry up excess oil, which can lead to clogged pores that make them appear larger. It is best to use raw tomatoes since they are still rich in antioxidants and nutrients. However, in the absence of raw tomatoes, commercial tomato juice is an acceptable substitute.
Things You'll Need
Wash your face with a facial cleanser and warm water. Rinse the cleanser off thoroughly with splashes of water, and then blot your face dry.
Dab juice from a tomato onto your face using a cotton ball. Allow the juice to sit on your skin for approximately 20 minutes.
Rinse the juice away with warm water and a gentle cleanser. Gently dab your face dry with a towel.
Apply moisturizer to your skin by spreading it on your hands and wiping it on your face with smooth upward strokes.
Repeat the process two to three times per day depending on how much you wish to reduce the appearance of your pores.