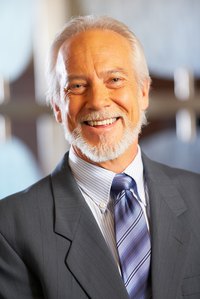 A beard is often a good idea for men, as it can enhance or hide features of the face, making you appear more attractive. A chin strap beard, for instance, will enhance the line of the chin, giving the appearance of a stronger, manlier jaw. Another important aspect of facial beauty, however, is symmetry. If your beard is not lined up properly on either side -- if it is uneven -- it can make your face appear unsymmetrical and unattractive.
Things You'll Need
Prepare for shaving as you normally do. In the mirror, closely examine your chin strap beard for any inconsistencies. Use facial features to help you. A chin strap beard should follow the line of the jaw, for instance, so any deviation from the jaw line is a spot where the beard can be trimmed to line up better.
Apply shaving cream to any inconsistent spots on your chin strap beard.
Shave off the inconsistencies with the razor. An electric razor is another option, but a blade razor typically offers more accuracy when shaving, which is what you want when trying to maintain a chin strap beard.
Shave the rest of your face and neck. Chin strap beards tend to look better when contrasted against a clean face.