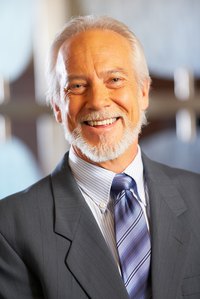 The circle beard is a goatee that runs around your lips and across your chin. This design looks almost like a circle, hence its name. When grooming a circle beard, you need to evenly trim it. If you do not, the beard looks crooked and is hard to trim. Do not rush and your circle beard will be back to its original form.
Purchase a beard trimmer. Determine how your beard trimmer is powered. If it is electric, plug it into a nearby electrical outlet. If the beard trimmer requires batteries, place batteries into the battery compartment, according to the trimmer's instructions.
Adjust the beard trimmer's blade guard. This determines how much hair the blade will trim. Move the guard to one of the highest numbers. Usually, a trimmer has six settings, so placing the trimmer on "5" will work.
Move the trimmer through the beard, applying medium pressure. This ensures that you are evenly cutting the beard. Look in the mirror after trimming the beard. If you want to cut more hair off, move the guard down to a "4" or even a "3" for a closer trim.