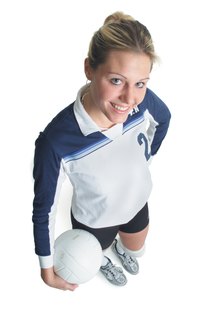 Applying for and choosing a college takes time, research and an evaluation of the financial package. Those offered scholarships for academic, economic or athletic abilities should evaluate the package, compare it to any other offers and in some cases negotiate for something better. A full ride with room and board is the most any student can get, but for those with partial scholarships, getting the most possible can make the difference between attending the first or second school choice.
Look at each scholarship offer independently and the school it comes from. Review the total costs for the school, whether you qualify for in-state tuition reduction and the cost of living for room and board in the area if you must subsidize that on your own.
Calculate exactly what other financial resources you will need to attend the school and where those resources will come from. Other sources include family payments, financial aid and part-time or summer employment.
Compare the bottom line need between each school. School A might offer a $10,000 athletic scholarship with $12,000 in annual costs to attend, leaving $2,000 for you to subsidize. School B might offer $6,000 but only cost $7,000 per year, leaving only $1,000 to subsidize.
Review the renewal options of the scholarships offered. Most scholarships require an annual review for merit and have deadlines that you must accept the deal. Know what the minimum requirements are. An academic scholarship might require a minimum GPA of 3.0 at one school and a 3.2 at another.
Put a list together of negotiation points that might be negotiable. These could include altering renewal requirements, increasing the dollar value or extending the scholarship period for a minimum of two years.
Call the person who recruited you and offered you the scholarship. Be considerate and express your desire to attend the school but ask if he can do anything they can do to improve the offer. Inform him of other offers but that your first choice is the school to which you are talking. If you have been recruited, the school has its reasons for offering you a scholarship.
Use annual reviews for renewal as an opportunity to negotiate as well. If you have surpassed academic or athletic achievements, you hold more power in negotiating. A football running back who has an unexpected record breaking season is in a much better negotiating position than a starter who led the team in turnovers.
Follow up all negotiation conversations with a letter thanking the person for his time and noting any agreements verbally made. Express your excitement to attend or return to school and that you are eager to make all contracts official as soon as possible.