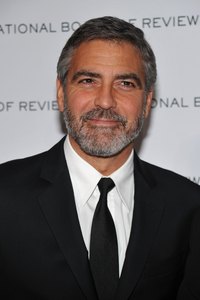 The scruff beard occupies a nimble space between a 5 o'clock shadow and a full-fledged lumberjack beard. Despite the name, a good scruff beard is neat and well-maintained, not unruly, unkept or scruffy.
Things You'll Need
Adjustable beard trimmer
Shaving razor
Shaving cream
Preparation
Determine the desired shape of your scruff beard. Choose a shape that accentuates your best facial features and minimizes your worst features. As a general rule, set your neckline 1 to 1 1/2 inches above your Adam's apple and never above your jawline, and set the thinnest part of your top line or cheek line at least an inch above your jawline.
Trim your beard to length if necessary. If you are beginning with a full beard or heavy facial hair adjust the beard trimmer to the desired length of your scruff beard. Begin with the highest numbered setting and work down if you are unfamiliar with your razor's settings or if you are undecided on the desired length.
Wash and fully dry your face.
Shaping Your Beard
Shave the neckline or bottom edge of your beard. Use the edger on your beard trimmer if the hair on your neck is too heavy for your shaving razor. If using a beard trimmer, wait until after you have shaped the top edge of your beard before returning with a razor and shaving cream to clean up.
Shave the topline of your beard using a beard trimmer for heavy growth or a razor for stubble.
Shave off any remaining stubble outside the perimeter of the beard with shaving cream and a razor.