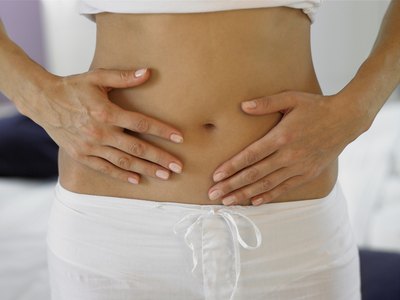 Background on the Menstrual Cycle
There are many aspects of your period and menstrual cycle that can be uncomfortable, from cramps to bloating. Changes in your body that happen every month seem unexplained and just accepted. But, here's some information on where they come from and why they happen.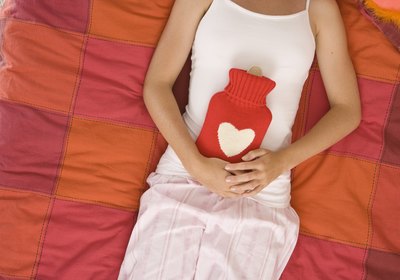 How the Cycle Works
The average menstrual cycle is 28 days. During this time, hormone levels fluctuate based on what the body is expecting. For example, when the body is expecting a pregnancy, hormone levels are high. When the egg is not fertilized, hormone levels drop as the body prepares to have a period.
While hormone levels drop when the egg is not fertilized, the hormone levels in the body are different than normal as the woman prepares for her period, according to the Mayo Clinic. These changes are commonly linked to Premenstrual Syndrome, or PMS.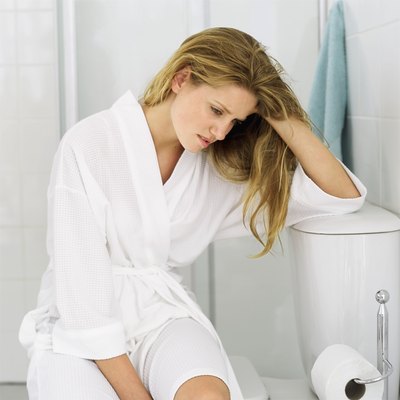 How Your Period Works
During a woman's menstrual period, the uterus contracts to get rid of its lining. This can cause cramps of different severity for different women. The Mayo Clinic recommends that you contact your doctor if your cramps are interfering with your lifestyle.
Bloating, or "water retention," happens to 85 percent of women during their periods, according to the Mayo Clinic. The cause of bloating during menstruation is believed to be linked to hormone changes in a woman's body.
Women can try to prevent bloating by eating differently when they know they are close to their periods, according to the Mayo Clinic. For example, by eating smaller meals and avoiding salt, water-retention levels can decrease. Over- the-counter water pills, PMS medications and prescription birth control pills also can help with bloating.
Natural ways to try to keep some of the water off during your period include calcium and magnesium, according to the Mayo Clinic. Other natural remedies include the use of herbs.
PMS is believed to be caused by hormone changes as the body nears the menstrual period. The body hormones interact with the brain and can cause behavior changes such as mood and emotional changes, according to the Mayo Clinic.